Lisa Gregory: Stonehaven derailment offers more questions than answers
---

---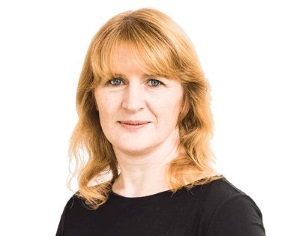 The publication yesterday of the Rail Accident Investigation Branch (RAIB) Interim Report on the derailment of a passenger train at Carmont, Aberdeenshire, last August offers more questions than answers, writes Lisa Gregory.
Despite the huge advances we have seen in road safety, workplace safety, and health and safety law generally, we accept that accidents still happen and that some accidents will be unavoidable.
What cannot be condoned is accidents happening because of systemic failures in inspection regimes, maintenance regimes and failures to carry out robust risk assessment procedures.
It would be wholly inappropriate to seek to criticise or apportion blame before the investigations and fact-finding are complete. At this stage, we know from the interim report:
the heavy rainfall overnight on 11th/12th August 2020 had caused considerable damage to the railway system. By 06.00 hours on 12th August, the only major route unaffected was Inverness – Aberdeen – Dundee.
The 06.38 train called at Stonehaven at 06:53 hours and continued further south for about 5 miles to Carmont where it was stopped by a railway emergency call reporting a landslip ahead. The train stopped about 570 metres before the landslip.
Before the accident, the last train passed the location at about 07.07 hours
At 09:29 hours, the 06.38 train was authorised to return north with advice to traverse the crossover at 5mph, and that everything was then fine to Stonehaven so the train could run at normal speed.
A new drainage system at Carmont was completed in 2012 but only part of the system was listed on Network Rail's drain maintenance database. It appears that the remainder of the drainage system was not inspected between 2012 when it was installed and the accident.
It appears that there is no joined up management of the drainage system and earthworks on the railway.
The 06.38 was travelling at 73mph when it hit washout debris from the drainage system on the track and subsequently derailed with catastrophic consequences.
Network Rail's extreme weather procedure meant that a weather hazard needed to be forecast the previous day if mitigation was to be implemented on a particular morning. It did not require immediate review of operating restrictions after the occurrence of multiple weather-related events outwith the immediate locality of the railway.
While it is reassuring to read the various actions which have already been taken by the rail industry in light of the accident, the inference from the interim report is that the railway operates on the assumption that all is well unless or until there is a positive instruction to the contrary. That raises many questions about the suitability of the procedures that were in place at the time.
We understand that many of our railways were built in Victorian times and obviously not to current standards. We understand that the factors contributing to the Carmont derailment were complex, amongst them ageing assets and climate change. Be all that as it may, we would not accept a road network which was unsuitable for modern traffic and which was only upgraded in response to accidents. Likewise, we would not accept a railway network which is not fit for purpose with only an aspiration to a reliable and resilient railway.
Among the foremost questions, it must be asked why was the 06.38 Aberdeen to Glasgow service allowed to leave Aberdeen and Stonehaven and continue south when it was known that heavy rainfall overnight had caused such considerable damage to the railway system locally and nationally; and why was the 06.38 train given clearance to return to Stonehaven at 75mph over a section of track which had already seen two landslips and two flooding events and over two hours had passed since the line was last known to be clear?
Perhaps it is a reflection of the nature of the industries in the North East of Scotland that it seems to have seen more than its fair share of tragedy in the workplace but this derailment raises new questions of safety on our public transport network. The inference that the railway operates reactively to hazards with little or no proactive recognition of what is actually happening on the ground or any hint of an "err on the side of caution approach" is incomprehensible.
The early morning Glasgow train is a busy service with passengers often scrabbling for seats. Because of the pandemic, there were only nine people on board. That is six people injured and having endured a horrific experience and three lives lost and families destroyed. It is frightening to think of the even wider devastation that would have been caused if the service had been running normally.
On a purely personal note, I have travelled up and down that line most weeks for over 20 years. I am sure I am not alone in wanting to see wide-ranging action to restore our confidence about travelling on the railway.
Lisa Gregory is a consultant with Grant Smith Law Practice and accredited by the Law Society of Scotland as a specialist in personal injury law.