Libel Reform Campaign welcomes Supreme Court judgment on 'serious harm' in Lachaux
---

---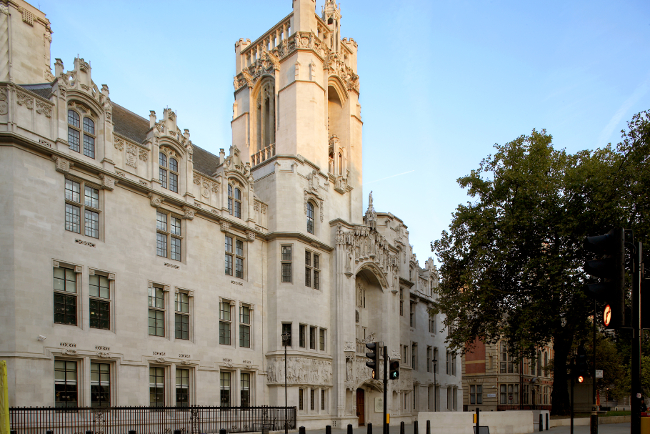 The Libel Reform Campaign, which campaigned successfully for the 'serious harm' test in defamation, has welcomed the judgment in Lachaux v Independent Print Ltd and another, handed down by the Supreme Court yesterday.
The case concerned the interpretation of section 1 of the Defamation Act 2013, which places a 'serious harm' test on libel cases brought in England & Wales. When the measure was being debated in 2012, parliamentarians stated that the section 1 test was intended to 'raise the bar' to bringing a libel case to court, in the hope of reducing libel bullying and to prevent trivial cases from coming to court.
The Lachaux case tested the proper interpretation of the law. The judgment stated that 'serious harm' was not to be simply inferred by a judge on the potential harm of the words published, but that a claimant would have to show that their reputation had already sustained 'serious' harm in the real world.
Delivering the judgment, Lord Sumption said that section 1 of the Defamation Act "requires its application to be determined by reference to actual fact about its impact and not just the meaning of the words."
Sile Lane, head of international campaigns and policy, Sense About Science, said: "The Libel reform campaign was made up of hundreds of organisations and thousands of scientists, bloggers, and ordinary citizens who wanted a law to reduce the bullying and chilling impact on discussions about medicines, local issues, scientific research and consumer safety.
"We all hoped the serious harm test would do that, and we are glad the Supreme Court agreed that claimants should have to show actual harm before they are allowed to continue with a libel case."
Antonia Byatt, Director of English PEN, said: "Although the judgement has gone against Independent Print Ltd, we welcome the Supreme Court's interpretation of section 1. It vindicates our decade-long campaign for a fundamental change to the libel laws. It acknowledges the way in which twenty-first century technologies have changed the nature of publishing, and gives greater certainty to all kinds of writers, including bloggers and social media users, about how the libel laws will be interpreted.
"This judgment expands the space for freedom of expression, but will also encourage responsible and responsive journalism. If a media outlet does make a mistake, then this judgment gives them a strong incentive to correct it quickly and prominently.
"In recent years, reports on the law of defamation have been published by the Northern Ireland Executive (2016) and the Scottish Law Commission (2017). Both reports included draft bills that included a 'serious harm' test similar to s.1 of the Defamation Act 2013."
Nik Williams, project manager for Scottish PEN, said: "Now that section 1 of the Defamation Act 2013 has been tested at the UK Supreme Court, we urge the Scottish government to commit to a robust and meaningful serious harm threshold to dissuade vexatious claims and those brought to silence legitimate criticism, as part of the ongoing reform process.
"While we await the government's response to the public consultation on defamation reform and the Defamation and Malicious Publications (Scotland) Bill, we hope they take note of this ruling and commit to significant free expression protections in any reform that comes before Scottish Parliament."