Leading experts to discuss threats to press freedom at Edinburgh summit
---

---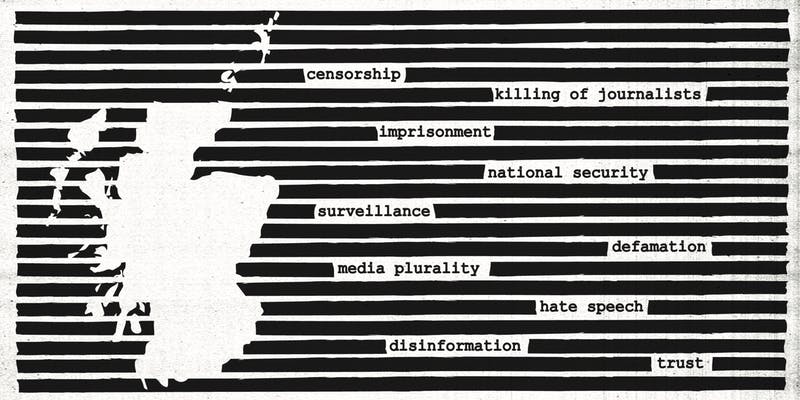 Press freedom around the world is under increasing threats. Journalists are being killed, imprisoned, demonised and censored at alarming rates. In 2018, according to Reporters Without Borders, 66 journalists had been killed worldwide, while in 2019, 174 journalists, 150 citizen journalists and 17 media assistants have been imprisoned during the course of their duties.
How can we defend media freedom? How can we better protect journalists, media workers, cartoonists, photographers and publications from threats to silence them?
In partnership with Scottish PEN, the National Union of Journalists (NUJ), the Saltire Society and the University of Edinburgh Law School, aim to answer these questions at a free full-day conference exploring modern press freedom through the threats we face.
The event will feature two keynote speeches that will explore key and pressing threats to press freedom, including Elda Brogi, the scientific coordinator of the Centre for Media Pluralism and Media Freedom to explore the state of media plurality and ownership in Europe.
There will be a series of panel discussions from leading experts, journalists, academics and activists exploring threats to press freedom from a range of themes including how laws around the world can be used to restrict media freedom and target journalists. This panel will discuss how laws, including hate speech, surveillance, defamation and privacy, whether by design or bad drafting, can make it nearly impossible for journalists to operate free from the threats of legal action and potential imprisonment.
There will also be a range of interactive workshops on fact-checking, digital security, freedom of information and respecting rights.