Lawyers' pub gossip about employment tribunal claim protected by 'legal advice privilege'
---
---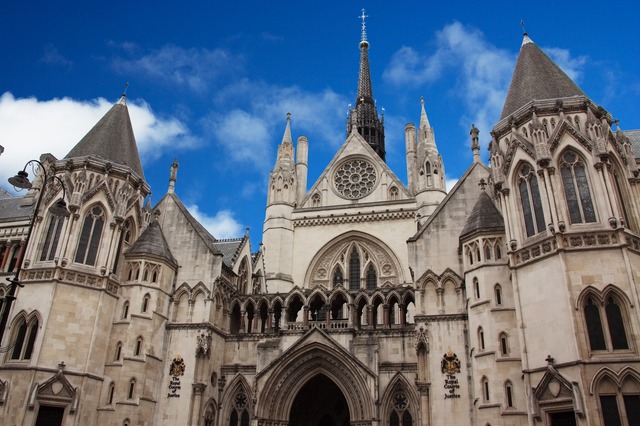 An in-house lawyer who sued his former employer for disability discrimination and victimisation cannot rely on a leaked email or a conversation he overheard in a pub to support his employment tribunal claim, appeal judges have ruled.
Michael Curless, a former legal counsel for Shell, allegedly heard lawyers acting for the oil giant discussing how to "manage him out" while having after-work drinks, and later became aware of an internal email from the employer's managing counsel to his line manager's boss which stated that the company planned to terminate his contract as part of a re-organisation of the in-house legal department.
However, the Court of Appeal in London upheld an appeal by the global energy and petrochemical company that it was entitled to rely on "legal advice privilege", overturning a decision of the Employment Appeal Tribunal that the evidence was admissible.
'Discrimination and victimisation'
The court heard that the claimant, who suffers from type 2 diabetes and sleep apnoea, was employed as a senior legal counsel by Shell from January 1990 until his dismissal allegedly for redundancy in January 2017.
The court was told that there were "ongoing concerns" about Mr Curless' performance at work from 2011 with regard to his ability to meet deadlines and general standard of work which, according to the claimant, gave rise to unlawful disability discrimination and/or failure to make reasonable adjustments.
He first raised a disability discrimination claim and an internal grievance in 2015 after his applications for vacant litigation roles were rejected and he was required to provide written reports as to work he carried out, but the grievance was dismissed.
In April 2016, while the discrimination claim was ongoing Shell announced a round of redundancies following the company's acquisition of BG Group, and the claimant's employment was terminated with three months' notice allegedly by reason of redundancy on 1 November 2016, his employment ending on 31 January 2017.
But during the redundancy consultation process Mr Curless claimed to have overheard two solicitors from Lewis Silkin - which had been engaged by Shell to advise the company during the restructuring - gossiping about him in the Old Bank of England pub at the bottom of Chancery Lane: "He overheard a conversation between two people, who he believes to have been lawyers from Lewis Silkin. They mentioned a senior lawyer at [Shell] who had commenced a disability discrimination claim in the Employment Tribunal. The claimant believes that they were referring to him. They said that this individual's 'days are numbered' because his managers had said that his Employment Tribunal claim was to be handled firmly, and because [Shell] planned to use the context of a redundancy exercise to terminate his employment purportedly by reason of redundancy."
The claimant then learned that Shell's managing counsel emailed a Lewis Silkin lawyer, discussing how he could be offered voluntary severance or made redundant despite his ongoing discrimination claim: "If done with appropriate safeguards and in the right circumstances, while there is always the risk he would argue unfairness/discrimination, there is at least a wider reorganisation and process at play that we could put this into the context of. I felt in the circumstances this is definitely worth considering even if there is the inevitable degree of legal risk which we would try to mitigate."
'Sham process'
Mr Curless raised a second ET claim in 2017 alleging further disability discrimination, victimisation and "unfair dismissal".
He alleged that Shell relied on a planned re-organisation of its in-house legal department as a pretext by which to terminate his employment by way of redundancy, meaning the process was a "sham".
He also claimed "unlawful discrimination" and "victimisation" as a result of the first claim and his grievance of 2 January 2016.
The Employment Tribunal judge said the paragraphs relied on should be struck out as Shell was entitled to claim legal advice privilege, having accepted Shell's interpretation of the email that it was a "standard piece of advice" from lawyers dealing with redundancy.
But the Employment Appeal Tribunal allowed Curless's appeal and set aside that decision after ruling that the redundancy exercise could be used as a "cloak" to dismiss the claimant.
Shell appealed against the EAT's decision, arguing that that the judge erred in her interpretation of the email and in concluding that the overheard conversation in the pub was not covered by legal professional privilege.
'Legal advice privilege'
Allowing the appeal, the court agreed with the ET's interpretation of the email that the appellant was entitled to rely on legal advice privilege.
In a joint judgment, Master of the Rolls Sir Terence Etherton, Lord Justice Lewison and Lord Justice Bean, said: "We agree with the ET that this was the sort of advice which employment lawyers give 'day in, day out' in cases where an employer wishes to consider for redundancy an employee who (rightly or wrongly) is regarded by the employer as underperforming.
"We do not agree that this was advice to act in an underhand or iniquitous way…Accordingly, the email of 29 April 2016 remains privileged and cannot be relied on by Mr Curless in support of his case."
The overheard conversation in the pub was relied upon only as an aid to interpreting the disputed email, but the judges did not accept that it could be used in this way and therefore held that the evidence was inadmissible.
They added: "The email preceded the conversation by about two weeks. There is no evidence that the woman whose conversation Mr Curless overheard had seen the email or what the source of her information was. The advice in the email cannot be tainted by a conversation involving gossip from someone else after the event."
Accordingly, the claim will now proceed without the non-admissible elements.
© Scottish Legal News Ltd 2021