Lawyers must defend judiciary, senior American judge tells Edinburgh audience
---

---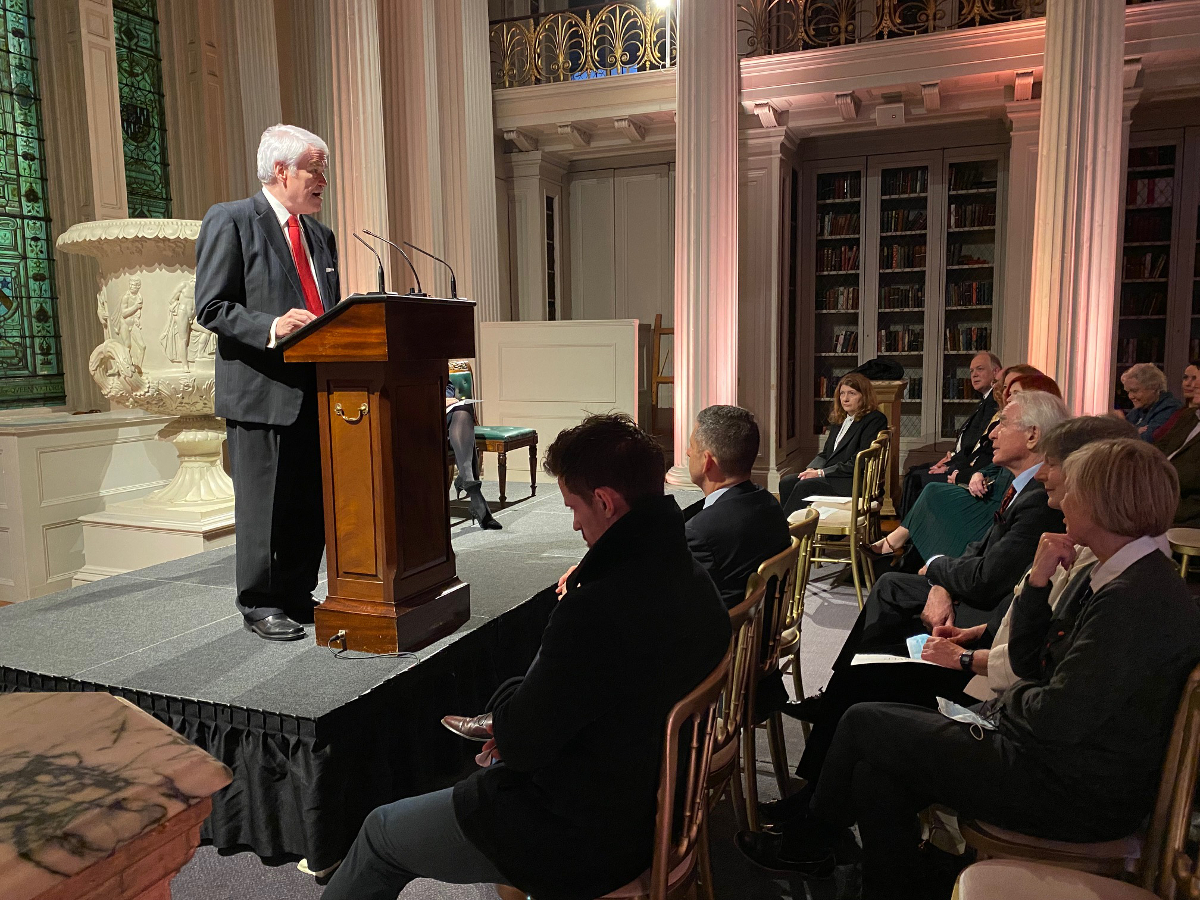 An effective response to attacks on judicial independence should come from the bar, a senior American judge told an audience in Edinburgh last night.
Nathan L. Hecht, Chief Justice of the Supreme Court of Texas, delivered the Scottish Council of Law Reporting's 11th annual MacFadyen lecture on the topic of judicial independence and the rule of law.
The event at the Signet Library was the first in the Scottish legal calendar in almost one-and-a-half years. In attendance were members of the judiciary, including the Lord President, advocates, solicitors and devils. Angela Grahame QC, chair of the SCLR's board of trustees, welcomed attendees. She said: "Seeing you all here this evening feels like not just a return to the new normal but very like the old normal."
Chief Justice Hecht said that judges were "especially ill-suited to respond to attacks on judicial independence" because "responding means entering the very fray from which judicial independence excludes them". Once entered, the only question is which view is "more persuasive" he added.
Their independence must necessarily muzzle their free speech – leaving the job of defending them to lawyers.
The judge said: "Lawyers understand, better than anyone, what is at stake in judicial independence. Lawyers are trained advocates, able to master the debate. And perhaps most importantly, lawyers have a distinct credibility on this particular issue: they've both won and lost in the same court.
"Lawyers would be appalled if that were not so. Unlike those who argue that judges should take their side, lawyers are on both sides. And practising lawyers tend not to be strongly identified with one political position or another, again increasing their credibility in a debate over judicial independence."
Chief Justice Hecht pointed to the example of the American Board of Trial Advocates (ABOTA). "When they are aware of a public attack on a trial judge's decision, they muster to the defence, whatever the decision," he said.
To the extent judges themselves can do anything to secure judicial independence, they should "convince the public they deserve it", he suggested.
They could, for example, ensure their decisions are better explained. "Sound, thorough, plain, reasoned judicial reports of decisions are critical in building and sustaining public confidence in the courts."
He also mentioned an annual tradition in the US, where judges meet with the press to discuss "relations between the judiciary and the Fourth Estate". In Scotland and the rest of the UK, journalists have no opportunity to speak to sitting judges in such a capacity.
Chief Justice Hecht said: "The U.S. National Center for State Courts sponsors such a meeting each year on a university campus. Discussions are open, and as they say, off the record. The goal is not to resolve differences that are mostly endemic to each other's operations, but to build understandings. The meeting is always regarded as beneficial by all participants."