Lawrie IP upgrades Glasgow office and sounds Brexit warning
---

---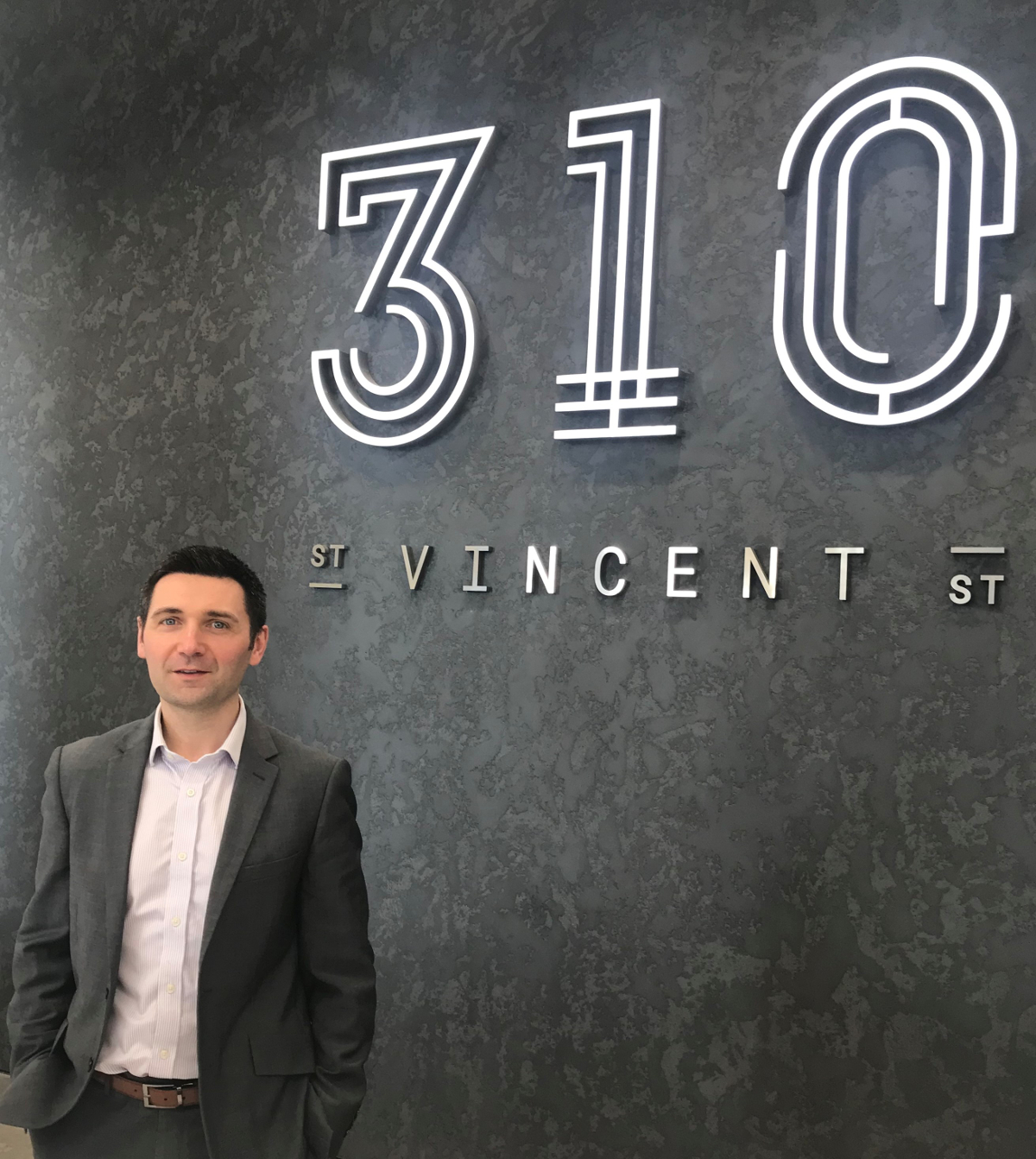 Patent and trade mark attorneys Lawrie IP issued a warning over the effects on business of continued Brexit uncertainty as the firm moves to a new head office in Glasgow.
The firm founded by patent and trade mark specialist, Dr Donald Lawrie, has relocated from Pacific Quay to larger, newly refurbished offices at 310 St. Vincent Street – formerly Whyte & MacKay's global headquarters.
The firm hopes to boost turnover from around £2 million to £5m.
Dr Lawrie said: "The firm has grown steadily and we are optimistic that this will accelerate as we implement our growth strategy. On the back of our success and to accommodate future expansion, we decided that the time was right to move to new, larger offices.
"We're delighted to have secured space in Glasgow city centre in the newly refurbished 310 St Vincent Street development. It's an excellent working environment and we look forward to welcoming clients to our new home."
While Dr Lawrie is confident about the firm's growth prospects, he has warned that the ongoing debate around Brexit is causing a great deal of uncertainty for UK business when it comes to securing their intellectual property (IP), especially trade marks.
He said the cost implications of obtaining trade mark protection in both the EU and the UK will be different depending on the outcome of a Brexit deal or, as could still happen, no deal.
He explained: "In the case of a no deal Brexit - which could still happen after all the current negotiations and votes in Westminster - the action that may need to be taken to ensure businesses continue to have UK coverage for their EU trademarks could cost more than £500 million – about £50 million for UK businesses.
"That's because pending EU trademarks – of which there are almost 340,000 – won't have legal effect in the UK, and trade mark applicants will have to reapply, which is expected to cost in excess of £350 million – and more than £35 million for UK businesses.
"A Brexit deal, on the other hand, would have no impact on UK or EU trade marks for two years to allow for a transition period. But it remains unclear what will happen at the end of that transition period."