Labour: Half a billion pounds slashed from legal aid since SNP came to power
---

---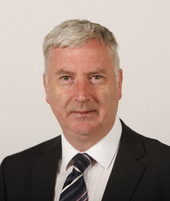 Almost half a billion pounds has been slashed from the legal aid budget since the SNP came to power, Scottish Labour has said.
The party said a funding freeze that was announced in the draft budget means spending has plummeted by £499 million in real terms since 2007/08.
Legal aid will receive £137.5m under the Scottish government's plans, the same figure as in 2018-19 and 2019-20.
James Kelly, Scottish Labour's justice spokesman, said: "The scale of the cuts to the legal aid budget over the SNP's time in power has been catastrophic and the prospect of vulnerable people being denied legal aid due to these cuts is appalling.
"Scotland is now on its 13th Budget from the SNP; 13 missed opportunities and years of broken promises and mismanagement.
"At this year's Budget Scottish Labour is clear – it's time for investment."
A Scottish government spokesman said: "Scotland has maintained wide access to legal aid for both criminal and civil justice matters, with those who are eligible able to access public funding for legal representation and advice.
"In contrast with the position in England and Wales, and in spite of these constraints, we have maintained our resourcing of legal aid and have not cut its availability. Scotland is one of only two jurisdictions in Europe to have a demand-led legal aid fund and all who are eligible will benefit from it.
"A recent independent review found the Scottish legal aid system compares very well internationally and the recommendations made could move it towards being one of the best in the world.
"The Scottish government will continue to work with the legal profession and others to identify measures to improve and reform Scotland's legal aid system."
The government previously told SLN that lawyers' warnings about legal aid were "untrue".