Kenny MacAskill echoes calls for Lord Advocate's roles to be split
---

---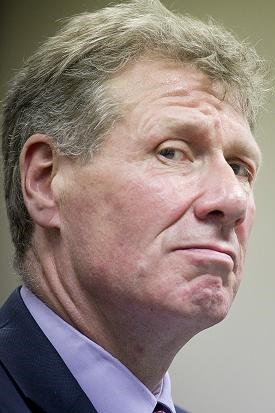 Former Justice Secretary Kenny MacAskill MP has echoed calls for the powers of the Lord Advocate to be divided.
Dorothy Bain QC took over the besieged post last month, replacing James Wolffe QC, amid pressure for the role to be divided in two. The SNP promised to consult on the issue in its manifesto as many believe the office as it stands violates the separation of powers.
The police are currently investigating allegations that the SNP mishandled hundreds of thousands of pounds raised for independence campaigns that have not yet taken place, which the party denies.
Mr MacAskill, ALBA MP for East Lothian, said: "This latest development in the complaint against the SNP just accelerates the need for change in the Lord Advocates powers.
"The Chinese walls and recusal by the Lord Advocate from considering the case are entirely inadequate and are widely seen as such. The post of Lord Advocate being senior Scottish government legal advisor and chief prosecutor is no longer sustainable.
"This goes to the heart of our democracy and our justice system. To protect the integrity in the former we must have change in the latter.
"The need to separate the posts is long overdue and is now essential or Justice can't be seen to be done."