Keith Anderson made partner at Gilson Gray
---

---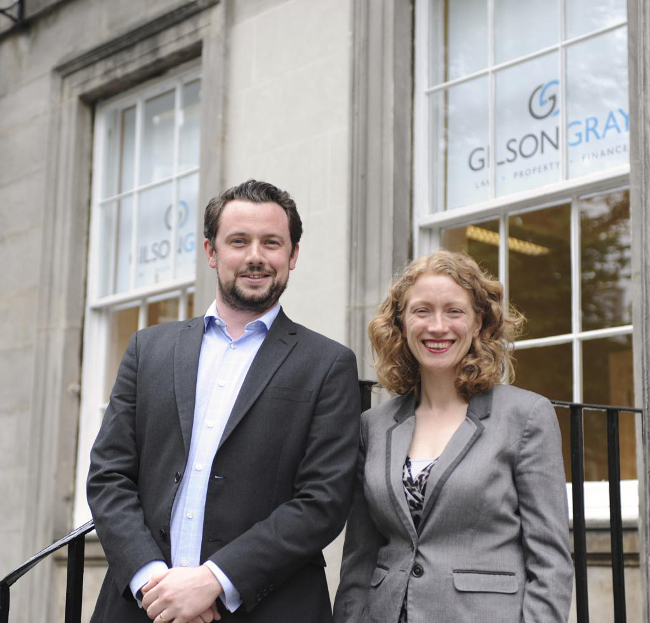 Gilson Gray has announced the promotion of Keith Anderson to partner within the litigation and dispute resolution team.
Mr Anderson joined in 2015 as part of a move which saw the whole of Morisons LLP commercial litigation team transfer across to the firm.
He said: "I am delighted to be taking the step up with Gilson Gray. I've been privileged to work on some really interesting cases during my career, including the administration of Hearts and a secondment with Rangers.
"To be able to carry out such work with the support of the determined and ambitious environment provided at Gilson Gray is fantastic
"At 31, I'm the youngest of all the partners which is something I am really proud of. It is a testament to the ethos of the firm that performance is recognised and supported regardless of the age of those involved.
"Gilson Gray have a fantastic litigation team built around a mantra of delivering results. This is something I look forward to continuing to build with the team."
Originally from Glasgow, he graduated from Aberdeen University and initially practiced in the Granite City.
He has expertise in a range of areas surrounding contentious commercial matters, including contractual disputes, property related disputes, and has a broad practice with contentious insolvency matters.
Glen Gilson, managing partner at Gilson Gray, said: "We want all our staff to focus on success and attack every challenge with vigour to achieve the goals of our clients. This is something Keith certainly does.
"It's been the perception that legal firms can sometimes offer a cold approach but we're re-writing this script to ensure that people matter and our clients feel a real enthusiasm and care from the work we do for them.
"Keith represents this passionate approach to his work and we are excited about the role he'll play in our continued growth and ambitions to become the best law firm in the country."