International award for Scotch Whisky legal team
---
---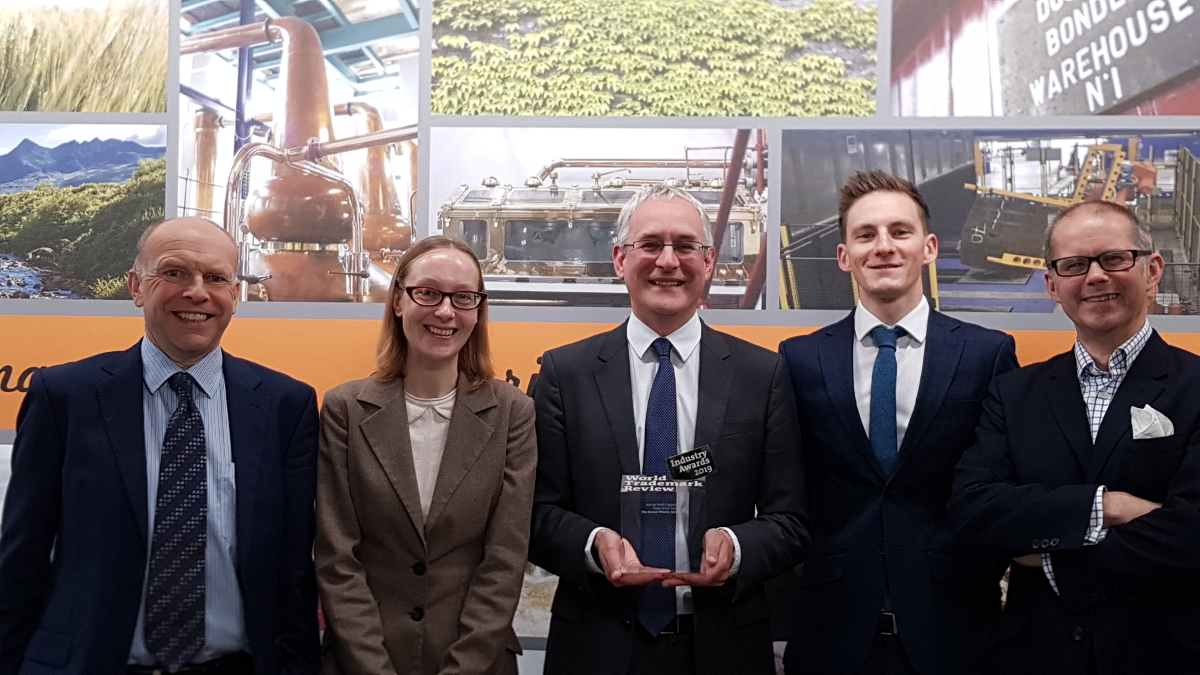 The Scotch Whisky Association's legal team has been awarded the best Not For Profit Organisation Team of the Year at the World Trademark Review Awards in Boston.
The award, timed to coincide with the International Trademark Association (INTA) annual meeting, recognises the SWA's work to enhance the legal protection of Scotch whisky around the world.
SWA legal deputy director Lindesay Low has also been named as one of the world's leading corporate trademark professionals.
The ceremony was attended by over 300 senior in-house counsel from nominated companies and representatives from a number of prominent law firms.
To arrive at the shortlist, WTR conducted in-depth research of in-house counsel worldwide by surveying the global trademark community. Hundreds of nominations make the awards unique in clearly identifying those counsel – both teams and individuals– that have excelled in their sector or region.
SWA legal director Alan Park said: "We are delighted to be recognised for our work to protect Scotch Whisky.
"The protection of its intellectual property, trademarks and its geographical indication of origin, is something the Scotch Whisky industry treats seriously. It takes years of dedication and hard work to ensure the quality name of Scotland's national drink is recognised in jurisdictions all over the world. The team is very proud that no country has ever disagreed that Scotch Whisky is exclusively a product of Scotland, produced under specific UK laws.
"This award is not only recognition of the current team's work, but the legacy of our predecessors that have built such a solid legal foundation."
Trevor Little, editor of World Trademark Review, said: "All too often trademark professionals are the unsung heroes of their organisations, undertaking vital work on behalf of the brands they help create and protect. It is therefore only right that they are recognised for these endeavours, both internally and within the wider industry.
"This year's shortlisted teams and individuals really do represent the best in class, and set the bar for their peers and colleagues. As such, they deserve special recognition for their exceptional achievements."