Fruit and veg growers entitled to damages following de-recognition from aid scheme in breach of EU law
---

---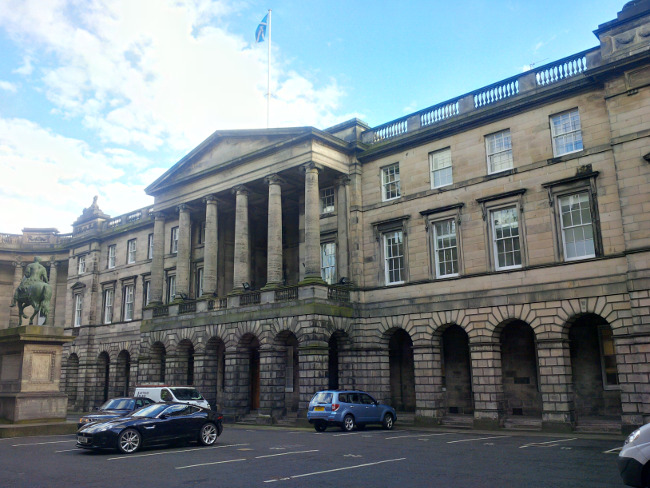 A group of fruit and vegetable growers from Angus are entitled to reparation for the "loss and damage" incurred as a result of the withdrawal of recognition of their producer association for an EU financial aid scheme, a Court of Session judge has ruled.
Lord Tyre held that producer organisation Angus Growers Ltd, together with a group of 20 growers, met the legal tests under European Union law for claiming state liability after the Scottish Ministers were in "breach of community law" over the "incoherent and inconsistent" approach adopted by the Rural Payments Agency.
The EU's Producer Organisation (Fresh Fruit and Vegetables) Aid Scheme offered growers 50% of the costs of measures taken in operational programmes aiming to improve product quality, reduce production costs and improve environmental practices.
The aid was available only to groups of growers who collectively marketed their produce in producer organisations (Pos) and member states were responsible for approving programmes and paying aid.
In 2009 Angus Growers' approval under the scheme was suspended temporarily over a number of concerns, but despite the fact that these concerns were addressed and the required changes were implemented the suspension was maintained for a different reason.
The company was then de-recognised in 2010 due to "major concerns" surrounding its compliance with recognition requirements.
However, the interpretation of the relevant EU law upon which the decision proceeded was, as the respondents later accepted, "wrong in law".
The RPA upheld the decision to de-recognise after the company sought a review, but the Scottish Land Court allowed the growers' appeal - a decision upheld by the Inner House of the Court of Session.
In pursuance of the decision of the Inner House, the RPA has since made payment of all scheme payments withheld from AG after its suspension in June 2009, together with interest.
The defenders did not now dispute that withdrawal of recognition from AG was unlawful, or that de-recognition disabled AG from qualifying for scheme assistance, but the pursuers sought reparation from the defenders in accordance with the principles enunciated by the European Court of Justice in the 1991 case of Francovich v Italy and subsequent cases, for loss and damage said to have been incurred as a consequence of the defenders' breach of community law.
The opinion concerned two issues debated as preliminary matters, namely whether the second to 21st pursuers, as members of a PO, had title to sue or, more accurately, whether they may relevantly advance claims for Francovich damages; and whether the breach of EU law founded upon was "sufficiently serious" to give rise to state liability.
The judge held that the second to 21st pursuers had a "relevant claim" against the defenders for Francovich damages as the purpose of the scheme was to benefit individual growers and not just the producer organisation, and that it would be an "unduly narrow approach" to interpret the Council and Commission Regulations as conferring rights only on POs.
In a written opinion, Lord Tyre said: "It must therefore be concluded, in accordance with the reasoning of the Court of Justice in Dillenkofer, that the result prescribed by the Regulations, ie recognition of POs as organisations entitled to financial assistance for operational programmes, entails the grant to member producers of rights identifiable as the right of each grower that their PO be recognised under the Scheme and not unlawfully de‑recognised by the relevant member state."
© Scottish Legal News Ltd 2020