Editorial: An astonishing omission in Melville Monument row
---

---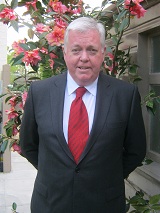 Viscount Melville, The Times reports, is considering applying for a judicial review of the legend on a proposed plaque on the Melville monument to reflect his ancestor's alleged perpetuation of the slave trade.
Indeed, his lordship sprang to the defence of his forebear on the BBC's Today programme this morning. Monuments, it is said, are part of our history and the fabric of our culture. If that is so, the history behind them and those they glorify must be rigorously examined and, where appropriate, rehearsed.
The desire to debate the future of the statue to the former Lord Advocate who went on to become Home Secretary and a key architect of the British empire is a healthy one.
The people of Edinburgh have a right to know who looks down upon them as they go about their business and who it is that they are expected to look up to.
What is astonishing is that during this debate no mention has been made of the persecution orchestrated by Melville and conducted by the nephew he appointed as Lord Advocate, Robert Dundas, of advocate Thomas Muir and the early Scottish democrats.
Melville and his nephew organised a series of show trials for 'sedition' before 'packed' juries and in which judges like Lord Braxfield could vent their spleen against reformers.
The treatment of Muir and the others scandalised Charles James Fox, the Whig leader in England (where the 'packing' or rigging of juries was much more difficult).
It was a vicious, cruel and wicked campaign organised by a corrupt and self-serving elite and one of the darkest chapters in Scottish legal history.
The omission of Muir, transported for the crime of 'unconscious sedition', from the Melville debate may be astonishing but it is, alas, not extraordinary.
My generation of schoolchildren in Scotland were taught of the Tolpuddle Martyrs but not the Scottish Martyrs as Muir and co were described. We learned of the Peterloo massacre but were told nothing of the appalling Tranent massacre. The Great Famine in Ireland was mentioned briefly – the Highland Clearances were not.
The memory of Muir and his colleagues remains obscure in Scotland. Few are aware that Burns wrote Scots Wha' Hae in protest at the persecution of Muir.
In Dundee, which boasts a prominent monument to 'Desperate Dan', Thomas Fyshe Palmer, the local minister transported to Australia with Muir is completely forgotten as is the Dundee democrat George Mealmaker, another of Melville's victims.
The Muir Society of Labour Lawyers is sadly no more but the symbolic readmission of Muir to the Faculty of Advocates last month was a welcome development.
Something should be done to rescue the memories of Thomas Muir, Thomas Fyshe Palmer, William Skirving, Maurice Margarot, Joseph Gerrald and George Mealmaker – the last of whom is not even included on the Calton Hill Martyr's Monument.
We could start with pardoning them for their so-called 'crimes' and celebrating their vision and self-sacrifice.