Dundee University produces Scotland's international moot team for fourth year running
---

---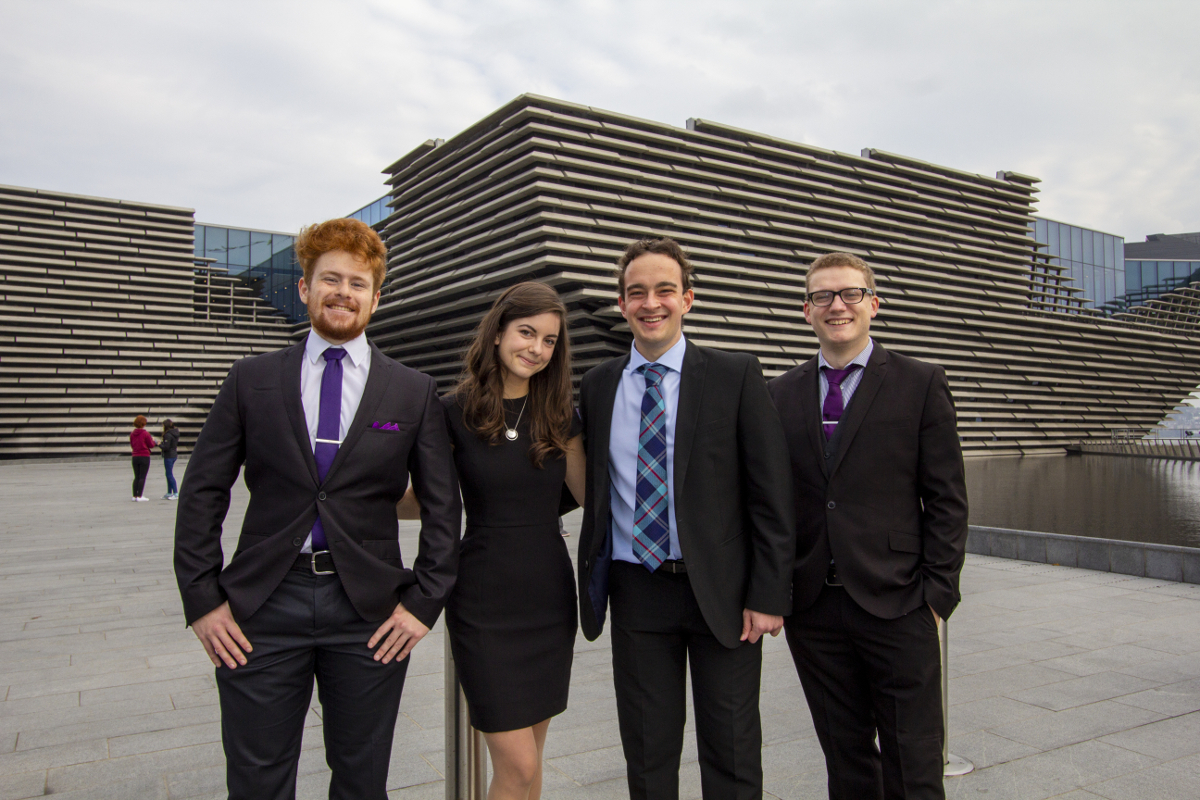 Dundee University has produced Scotland's qualifying team for a major international moot in the Netherlands – for the fourth year in a row.
Final year law students, Evana Ferguson, David Durie, Daniel Breerton and Asa Jordan have been selected to represent Scotland in the 42nd Telders International Law Moot Court Competition, which runs from 23–25 May 2019.
The subject of the moot will be a dispute concerning the Convention on the Elimination of All Forms of Racial Discrimination, state immunity and state responsibility.
Each team has to represent both the applicant and the respondent state in conditions simulating proceedings before the International Court of Justice (ICJ).
From February 2019, they will be working on their oral arguments, which will be presented before a panel of judges at the ICJ.
The university has a strong track record in the competition, having, amongst other things, been nominated as 'Best Team', and it also often has individual mooters from Dundee place in the top 10 of the competition.
Team Scotland are currently raising money to assist with the cost of: participation in the competition, including accommodation and travel expenses.
If you would like to support the team financially, they would be very grateful. Please contact teldersdundee@gmail.com.
You can follow the team on Facebook @lawteldersdundee or on Twitter @TeldersScot2019.