Digby Brown named UK Catastrophic Injury Team of the Year
---
---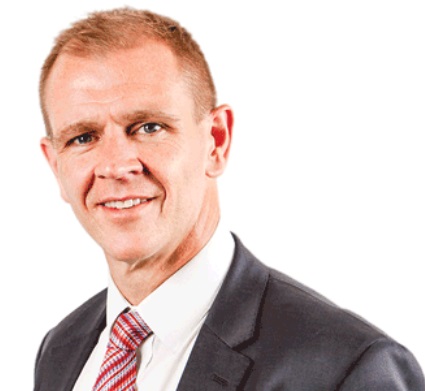 Digby Brown Solicitors last night won the prestigious Catastrophic Injury Team of the Year award.
The firm was shortlisted alongside seven other firms at the 2020 Personal Injury Awards – an annual event that recognises the efforts and success of the UK's top law firms.
The Digby Brown serious injury team was confirmed as category winner for its work in helping survivors of acquired brain injuries (ABI) and spinal cord injuries.
The accolade comes less than one month after Digby Brown also won the Community Contribution Award at the 2020 Scottish Legal Awards.
Comedian Zoe Lyons hosted the online ceremony last night. Presenting the award, she said: "Catastrophic injury cases can be incredibly complex and demand a high level of collaboration and team work in order to see them to a successful outcome.
"The winner of [this award] always goes above and beyond for its clients and their cases.
"This dedication is also reflected in the winner's impressive community work where again it goes the extra mile."
Chris Stewart, partner and head of the serious injury team at Digby Brown, welcomed the award and praised the efforts of his colleagues.
He said: "Winning this award means a great deal to our department and indeed to the firm.
"Every day we do our very best to help survivors secure fair settlements but we're also passionate about campaigning and educating to give survivors access to the best aftercare.
"It's the hard work and dedication of the whole Serious Injury Department that makes this work, and this award, a reality."
Fraser Oliver, chief executive of Digby Brown, added: "Winning a UK-wide award is quite an achievement for Digby Brown, especially when you look at the size and quality of those that were shortlisted.
"It shows the strength and depth of expertise in the department led by Chris Stewart which consistently delivers truly life-changing results for clients year on year.
"The complex nature of ABI and spinal cord cases means it takes a special kind of solicitor to lead a successful case – it's not enough to have knowledge and tenacity as vulnerable clients also need a solicitor with patience, compassion and steadfastness.
"Everyone in the serious injury department has all these qualities in abundance which is why they are able to make such a positive difference to people's lives at a time when they might be struggling most – and that is why they absolutely deserve this recognition from the Personal Injury Awards."