Commercial Property Round-up - June 2019
---

---
Welcome to the first of our monthly round-ups where we will review activity from the last four weeks in Scotland's dynamic commercial property sector. For sponsor or advertising opportunities contact Jeff Anderson on 01292 479 443 or email jeff@scottishnews.com.

Aberdeen Standard Investments exchanges contract on 4-8 St Andrew Square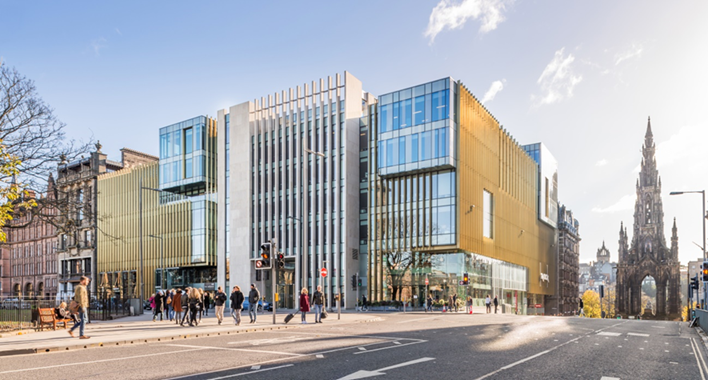 KanAm Grund Group has concluded missives to acquire 4-8 St Andrew Square, Edinburgh, representing the biggest mixed use investment deal in Scotland since the St James centre in October 2016.
4-8 St Andrews Square is part of a substantial mixed use asset assembled by Aberdeen Standard Investments (ASI) and developed by them in conjunction with Peveril Securities.
The development has been acquired on behalf of German pension fund, Ärzteversorgung Westfalen-Lippe.
ÄVWL is one of Germany's largest occupational pension funds, with assets under management of €13.8 billion which includes real estate investments of around €3.0 billion.
KanAm Grund Group will also be in charge of the ongoing asset management.
The joint venture development was originally completed in 2016 on behalf of the Standard Life Pooled Property Pension Fund.
Prior to the sale, the Fund agreed a lease variation with Standard Life Aberdeen for a period of 20 years.
Around 60 per cent of the income is derived from the offices with the remaining 40 per cent form the retail and restaurants
Savills acted on behalf of the joint venture and CBRE represented the buyer in the deal.
Topland Group acquires Rutland Buildings for nearly £16 million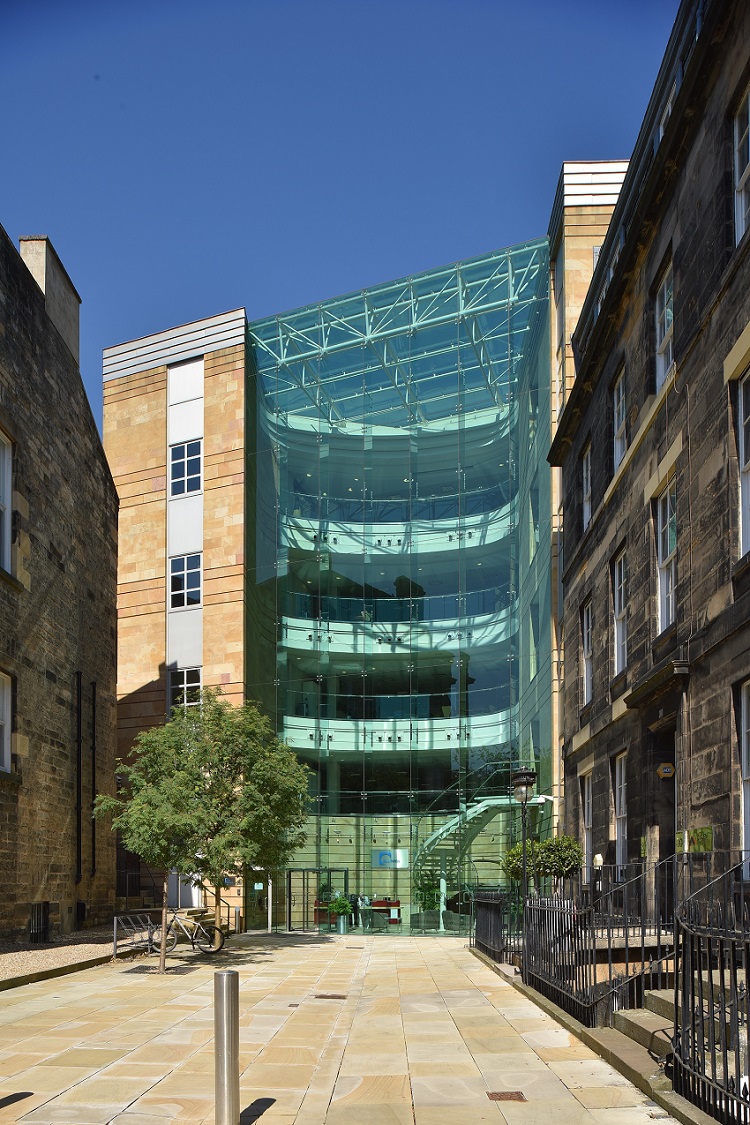 Commercial real estate specialist Topland Group has acquired The Rutland Buildings in Edinburgh in an off-market transaction for nearly £16 million.
The buildings comprises some townhouse accommodation on Rutland Square, the Scottish headquarters of global law firm DLA Piper, and a retail unit fronting Sandwich Place, currently being fitted out as a new travel centre by Lothian Buses on a 25-year lease.
Buccleuch to sell 25,000 acre swathe of Borders estate
Buccleuch Group has announced that it intends to sell about 25,000 acres of its Borders estate following a review of its land.
The holding company represents the interests of the Buccleuch family headed by the current Duke of Buccleuch, Richard Scott, the 10th Duke, who is the largest private landowner in Scotland with some 280,000 acres (1,100 km2).
The area to be sold off stretches from Auchenrivock in the south to Hartsgarth in the north - much of it currently part of the group's farming operations.
The company said it would consult local communities about the plans with a questionnaire to be made available online or in local community hubs.
Buccleuch Estates said the land included a "small number" of farm tenancies which would continue under any new ownership along with blocks of forestry.
The area involved also contains Langholm Moor which has been the site of two major scientific projects into moorland management.
Buccleuch has instructed Savills to handle the proposed sale.
East Kilbride Retail Park sold in eight-figure deal
A well-known retail park in East Kilbride has changed hands for £12.25 million, representing a net initial yield of 10.49 per cent.
East Kilbride Retail Park was bought by London-based Corum Asset Management, who was represented by Knight Frank, while Cushman & Wakefield acted on behalf of the vendor Aberdeen Standard Investments.
The 59,404 sq. ft. site is part of a substantial retail warehouse cluster in East Kilbride, adjacent to Kingsgate Retail Park, with the current tenant line up including The Range, Pets at Home, Currys PC World and Halfords.
Ryden unveils its 84th Scottish Property Review market analysis
Ryden has published its 84th Scottish Property Review, an in-depth analysis of the Scottish Property market looking at office, industrial, retail & leisure and investment property trends over the past six months, and how external factors have impacted the industry.
At a time when Scotland's economy is delivering a steady but subdued growth, the market has been slightly affected by the political uncertainty surrounding the Brexit process, particularly in the property investment sector.
Edinburgh building consultancy Paragon advises on Legal & General's £1.8m 'capsule' refurb of Aberdeen's 120,000 Sq Ft Union Plaza Offices
Edinburgh-based building and project consultancy Paragon is advising on the £1.8m partial refurbishment of Aberdeen's 120,000 sq ft Union Plaza building to deliver a new type of flexible office accommodation.
Called 'Capsule', the concept has been created by the building's owner and manager, LGIM Real Assets.
It provides more flexibility in the leasing process, offering a range of ready-made furnished facilities and 'plug and play' options to suit occupier needs. Capsules can be operational within 24 hours.
LGIM Real Assets has appointed Paragon to provide project management and contract administration services on the refurbishment. A team led by Paragon director and Edinburgh head of office, David Philip, is delivering the work.
Opened in 2008, Union Plaza's occupiers include Aberdeen Standard Investments, services and software company AGR Group and law firm Burness Paull.
In February, LGIM Real Assets announced road and rail transport technology solutions supplier Trapeze Group as the first Capsule occupier at Union Plaza.
A further suite sized 3,552 sq ft is under offer with another sized 2,755 sq ft remaining. All suites are fitted to Category B standard.
Sale of Waitrose in Glasgow bags £12m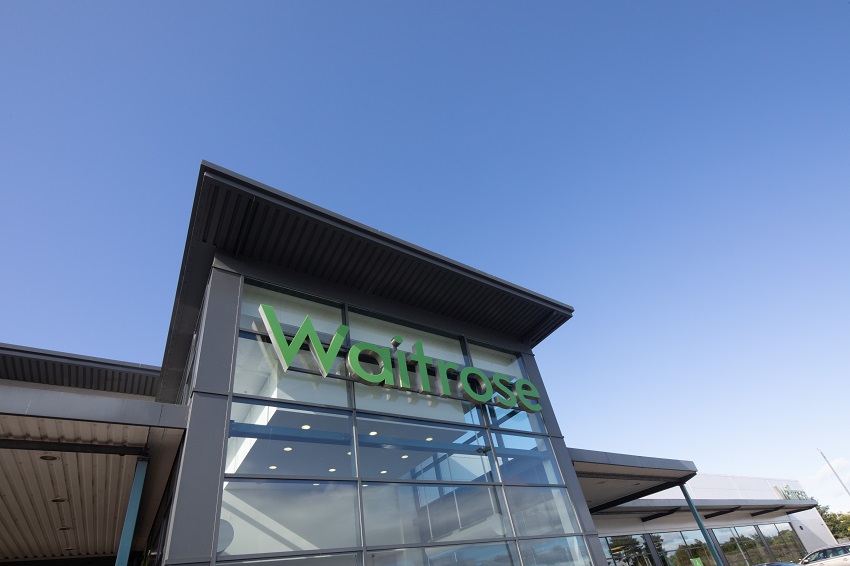 Savills, acting on behalf of Northern Bank Pension Trust which is managed by Danske Bank, has sold a prime foodstore investment in Newton Mearns in the southside of Glasgow for £12.1 million to a UK investor.
The purpose-built unit was constructed around nine years ago and formed the catalyst for the wider development known as Greenlaw Village in Newton Mearns.
Extending to approximately 36,189 sq ft (3,362 sq m) with 182 car parking spaces, the unit is let to Waitrose for a further 12 years and generates a rent of £714,733 per annum. The sale price reflects a net initial yield of 5.55 per cent.
BP Pension Fund completes purchase of Interpoint for £18.95m
The BP Pension Fund has completed the purchase of Interpoint in Edinburgh from Aviva, the UK's largest insurance company, for £18.95m reflecting an net initial yield of 6.43 per cent.
Interpoint is a prime single let office located in Edinburgh's popular Haymarket district and comprises of a modern and high quality office building set across 47,921 sq ft (4,452 sq m) which is currently let to Royal London Mutual Assurance Society, the largest mutual life insurance and pensions company in the UK, until 2029.
Haymarket is the western gateway to Edinburgh city centre and provides a key multi transport hub for the city.
Savills acted on behalf of BP Pension Fund.
Aviva was advised by JLL.
Savills completes sale of Unit One Woodside Road for £920,000
Commercial Estates Group has sold the vacant freehold of Unit One on Woodside Road in Bridge of Don, Aberdeen, to Allied International, a global leader in the manufacture and supply of linepipe, buttweld fittings and flanges, for £920,000.
Unit One extends to approximately 13,571 sq ft (1,261 sq m) and has recently undergone extensive refurbishment. The property comprises of a high quality semi-detached workshop and two story office block with a concrete yard and dedicated car parking.
Commercial Estates Group was represented by Savills.
Shepherd secures Kirkcaldy site for David's Kitchen
Convenience store and coffee shop business David's Kitchen has secured a 0.6 acre site for the development of its latest outlet on Oriel Road, Kirkcaldy which will result in a £1m+ investment in the area.
Founded by David and Lindsay Sands five years ago, David's Kitchen, famed for its range of freshly prepared food, plans to start development on its Kirkcaldy outlet next month.
Shepherd Chartered Surveyors acted on behalf of David's Kitchen.
Historic Greenock building achieves full occupancy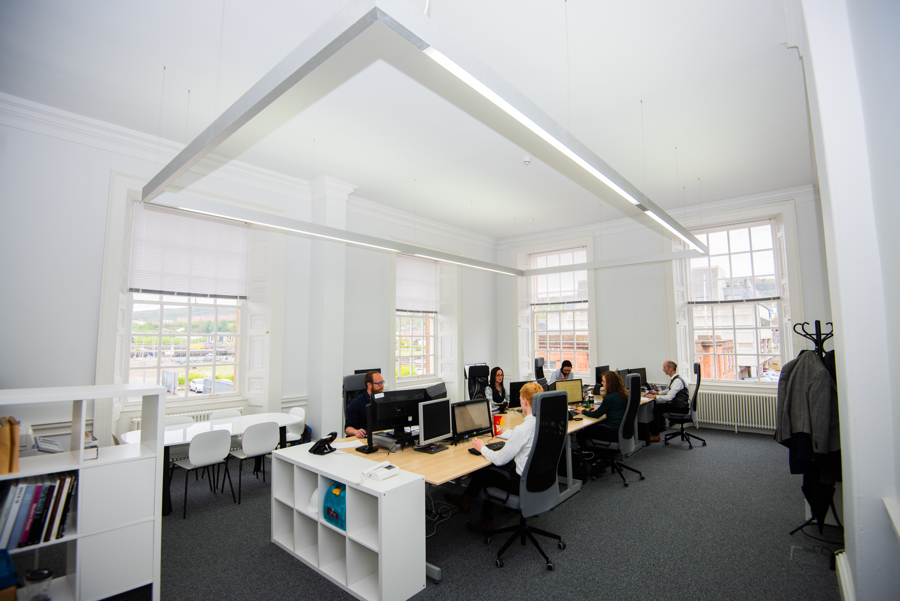 The historic Custom House building on the waterfront in Greenock is now fully subscribed after Nicholson Mcshane Architects (NMA) took the last remaining suite.
The practice moved to the Customs House after increasing staff numbers from four to six.
The interest in the Custom House follows a six-year, £5 million renovation of the building, which was supported by the Riverside Inverclyde regeneration agency.
The Grade A-listed Custom House was built in 1818 and was occupied by HM Revenue and Customs staff until 2010.
Current tenants include the retail systems arm of technology giant Toshiba, PG Paper and fashion business Joules.
Founded in 2017 by Douglas Nicholson and Paul Mcshane, NMA works on domestic alterations costing up to £1m. It has also won work on housing and commercial developments in Greenock.
Commercial rent disputes drop to five-year low in Scotland
The number of commercial rent disputes reaching a third party in Scotland has fallen to its lowest level for more than five years, according to analysis from Knight Frank.
Figures obtained by the independent commercial property consultancy from the Royal Institution of Chartered Surveyors (RICS) showed that the number of cases being referred to third-party dispute resolution dropped from 169 in 2017 to 123 in 2018 – down just over a quarter, 27.2 per cent.

This is less than half, 42.1 per cent, of the 292 cases that went to independent assessment in 2016. It is also below the figures for 2015 (155), 2014 (125), and 2013 (147).

Independent Experts or Arbitrators are appointed to cases where commercial tenants and landlords cannot agree on a new rental agreement at a fixed-term rent review date. Typically, these are conducted every five years, depending on the terms of an occupier's lease.

Most reviews state that the rent can only increase – not decrease. This is distinct from lease renewals, where the parties can agree whatever rent deemed appropriate, subject to prevalent market forces, local supply-demand dynamics, along with other factors.
Savills sells Development Land at Lasswade Road in Edinburgh to Miller and Bellway
Two leading housebuilders have together bought 46 acres of residential development land at West Edge Farm, just five miles south east of Edinburgh in Lasswade, Midlothian, an increasingly popular commuter enclave.
Bellway Homes and Miller were the successful bidders for the site, which allows for 325 new homes in total.
Acting on behalf of the local landowner and Wallace Land, Ben Brough of selling agent Savills said: "As the Edinburgh market hots up and residential development opportunities in the city become increasingly scarce, the ripple-out impact is being felt in good commuter locations.
"West Edge Farm in Lasswade is an excellent commuter spot, close to the bypass, with detailed planning for more than 300 homes, of which a quarter will be affordable. This is just the sort of project the city of Edinburgh needs in order to help meet the growing demand for new family housing.
"Sites close to local amenities, including supermarkets, good schools and local shops, which are served by fast transport links to Edinburgh are in high demand."
Gyle business park fills up with Link letting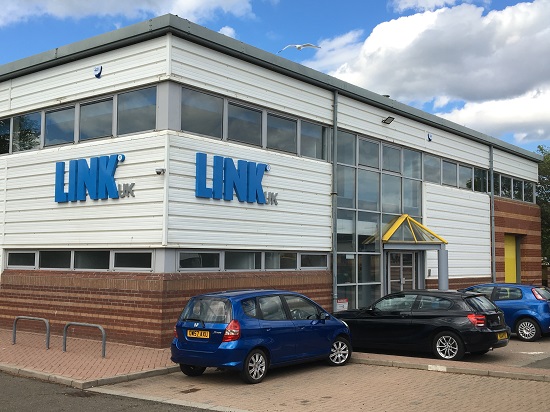 Link Orthopaedics UK Ltd, a medical device company, has expanded its presence in Edinburgh by taking almost 10,000 sq. ft. of office and industrial space at a business park in the Gyle.
In a deal brokered by Knight Frank, the company has signed a 10-year lease at 4 South Gyle Crescent Lane, held in a Joint venture between Investcorp and Citivale.
Knight Frank acted on behalf of the landlord, achieving a rental of £8.50 per sq. ft.
The deal means South Gyle Crescent Lane – which consists of 39,375 sq. ft. of office, retail, and industrial space – is now fully occupied.
Featuring a number of hybrid units – buildings which incorporate a mixture of spaces in one building – the business park's current tenants include Freeze Pro Shop, World Courier, and Metro Broadcast.