Commercial Property Round-up – July 2019
---

---
Welcome to the latest round-up of activity from the last four weeks in Scotland's dynamic commercial property sector. For sponsor or advertising opportunities contact Jeff Anderson on 01292 479 443 or email jeff@scottishnews.com.
Sale of iconic 110 St Vincent Street completes in £48.4m deal
Savills Investment Management has completed the sale of one of Glasgow's most iconic prime office buildings in an off-market transaction for £48.4 million.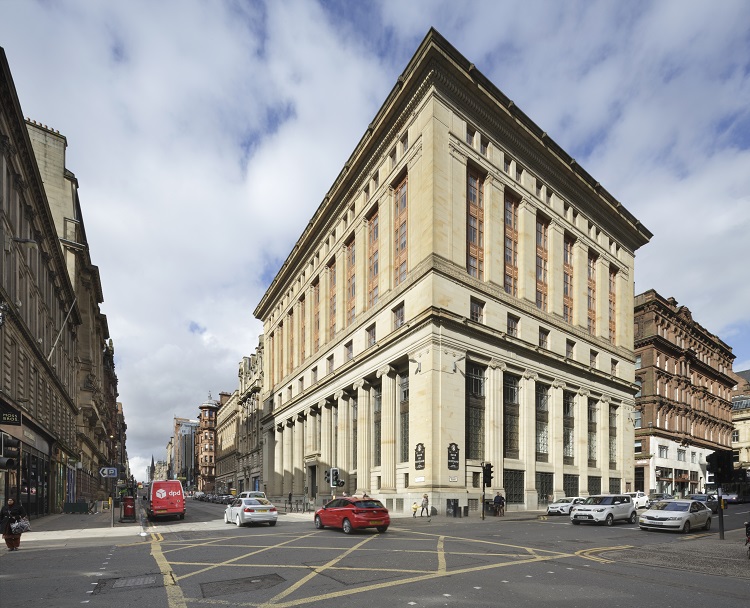 With support from Savills, the sale was made to Korean clients of Knight Frank Investment Management, advised by Knight Frank.
Steeped in history, the building was designed by renowned architect James Miller and opened in 1927 as the new head office for The Union Bank of Scotland. Following a merger with the Bank of Scotland in 1955, it became the bank's chief office in Glasgow.
More recently the building was comprehensively refurbished to provide 96,751 sq ft of modern Grade A office accommodation whilst retaining the original listed façade and magnificent banking hall.
Million-pound property sales in Scotland increased by 14 per cent in 2018, with 180 homes sold compared to 158 in 2017.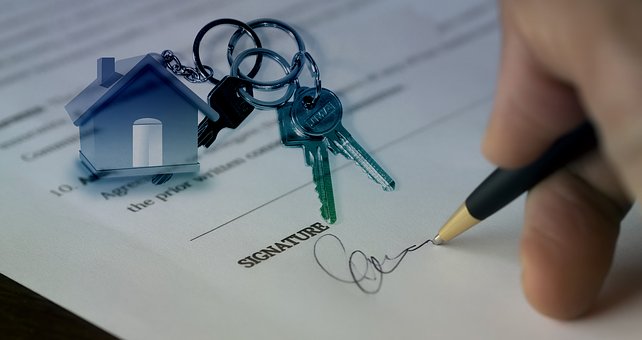 The total increase in Scottish million-pound home sales over the last five years was 67 per cent, beating the Great Britain average of a 36 per cent increase over the same period. However, when comparing sales with those of 10 years ago, Scotland was four per cent lower in 2018, while Great Britain has increased by 194 per cent.
The number of properties sold for a million pounds or more in Great Britain as a whole, however, held steady over the last year.
The greatest volume of sales in 2018 was in Edinburgh, with a 10 per cent increase over the last year from 101 to 111, bringing its overall growth in sales to 23 per cent over the last 10 years.
Edinburgh also saw the largest proportion of sales of homes worth £2 million and above, with 13 sold in 2018 - up from five in 2017.
Growth was also sustained outside the capital. There was a 150 per cent increase in million-pound property sales in Stirling in 2018 (from two to five) and high-value homes sold in Aberdeen City jumped from three to seven in 2018 (an increase of 133 per cent).
East Lothian had the highest number of Scottish million-pound sales outside Edinburgh in 2017, but this trend was reversed in 2018 as sales dropped from 10 to five.
Construction completes on Glasgow's first major Build to Rent development
Glasgow's first major city centre Build to Rent (BTR) housing development has been successfully delivered following a multi-million redevelopment.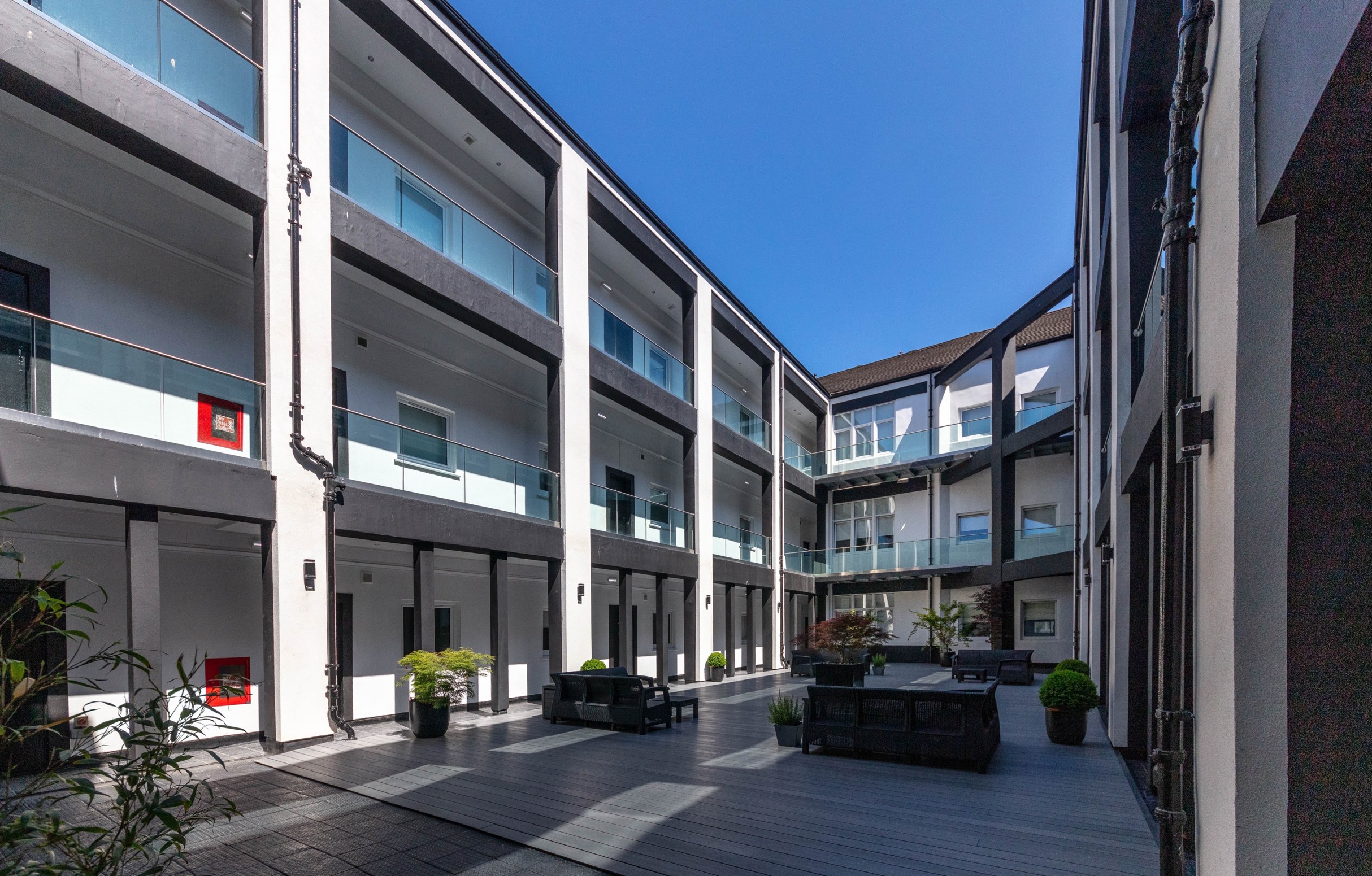 The Candleriggs Court development has been met with high levels of occupier demand as the BTR concept, which is well-established in England and Europe, has proved hugely popular upon its introduction to the Glasgow market.
Tay Letting, the property investment, letting and management specialist, has successfully let the entire 36-apartment complex following just six weeks of marketing. The fully-let housing development now has a Gross Development Value (GDV) north of £10 million.
Located within a discreet courtyard in Glasgow's G1 postcode, work completed on the city's newest urban community last week. The first tenants moved in on May 17, and the secluded community environment will be fully occupied by the end of this month.
Research suggests Glasgow set to lead the way in Scotland's flexible workspace drive
A lack of new development and Grade A space in Scotland's largest city are key factors in a surge of flexible workspace operators entering the Glasgow market in the past year, according to newly published research from flexible workspace advisors GKRE.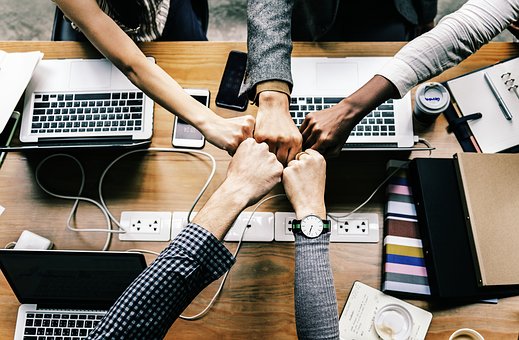 The lack of new development over the past few years has been partly responsible for the vacancy rate for offices in the city centre falling to 9.9 per cent and rents reaching record levels of £32.50 per sq ft for new Grade A offices and £30 per sq ft for the best refurbished space. The only speculative development currently being marketed is Cadworks, a 94,000 sq ft development by FORE Partnership, which is due for completion in 2020.
As a result, national flexible workspace operators including Regus, Spaces and Orega, as well as local independents are helping to fill the void created by the lack of available office space and providing occupiers with the flexibility they are increasingly demanding.
Proposed Scottish Stock Exchange headquarters announced
The proposed Scottish Stock Exchange, due to launch later this year, is to locate its headquarters at 39 George Street, Edinburgh, having signed an initial four-year lease with Crown Estate Scotland for 7,800 sq. ft (725 sq. m) of office accommodation.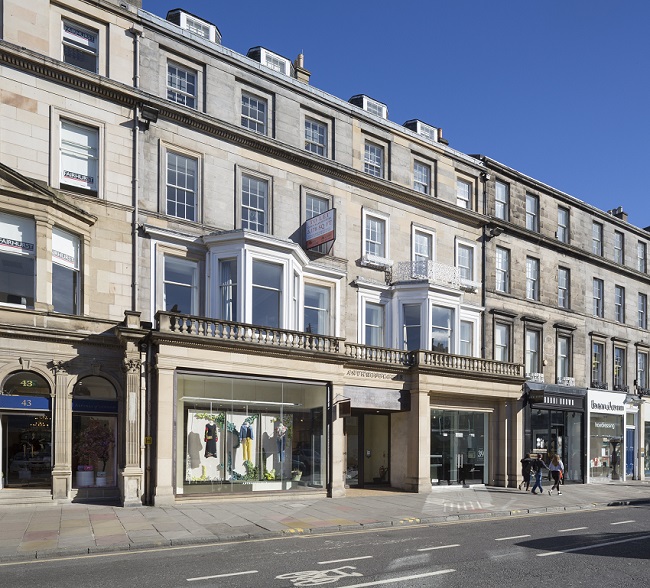 Project Heather, the team assembled to establish an impact-focused, Scottish-based, globally focused stock exchange, will occupy the space shortly. The office space, spread over two floors, provides ample space for further expansion of the team, with further senior appointments to be announced shortly.
In addition to housing, the headquarter offices of the exchange, 39 George Street is intended to become a focal point for collaboration among partners of Project Heather to help change the way capital markets operate to better benefit the whole of society. Open access events for those participating in this transformation will be held onsite, with a view to harnessing collective insight and willpower. Representative offices in Scotland's other cities will follow.
By partnering with Crown Estate Scotland, Project Heather signals the importance of shared principles across the value chain. Since it was established independently of the Crown Estate in 2017, Crown Estate Scotland has aligned with the United Nations' Sustainable Development Goals with a core aim of delivering lasting social, environmental and economic value.
Plans approved for Hawick business incubator centre
Plans to turn a derelict former department store building in Hawick town centre into a business incubator centre have been given the go ahead.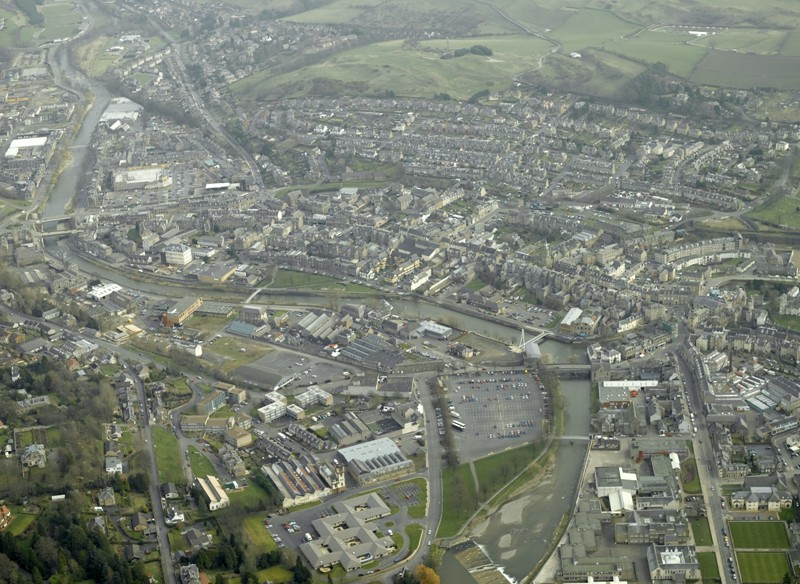 The Scottish Borders Council project, funded by the Scottish Government, will result in the demolition of several disused properties and the development of a new three-story building, which will provide a hub and business space for up to 17 small and start-up companies.
The former Armstrong's department store building in Oliver Crescent and two former church buildings in Teviot Crescent will be removed to make way for the new centre, which has the potential to support up to 25 full-time equivalent jobs.
58 Waterloo Street welcomes new financial tenants
Castleforge Partners has announced four new tenants at 58 Waterloo Street, Glasgow with finance provider White Oak UK taking the sixth floor, extending to 3,827 sq ft, whilst global insurance firm, Allianz has also secured 3,817 sq ft on the seventh floor.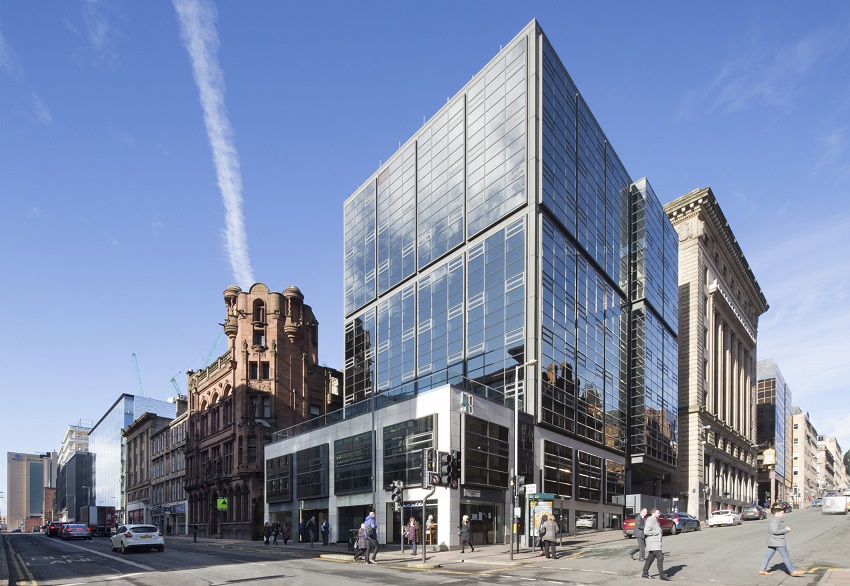 The deals come in quick succession to the recent refurbishment of the 1st and 2nd floors to provide fully fitted office suites in the building.
The third occupier to re-locate to the Grade A office accommodation is private client investment management firm, Charles Stanley who have acquired 1,625 sq ft of fully fitted-out office space on the 1st floor.
Flexible office space set to double in Edinburgh and Glasgow over next five years
The volume of flexible office stock in Scotland's two largest cities, Edinburgh and Glasgow, is set to more than double over the next five years, according to new research from property consultancy JLL.
The new Disruption or Distraction report predicts that flex space will account for over three per cent of the total office stock in Edinburgh and four per cent in Glasgow by 2023.

Read more…
Ryden to market commercial units within Waterfront Plaza Development
Ryden has been appointed sales agent for 14 ground floor commercial units as part of the new Waterfront Plaza development in Edinburgh by CALA Homes (East).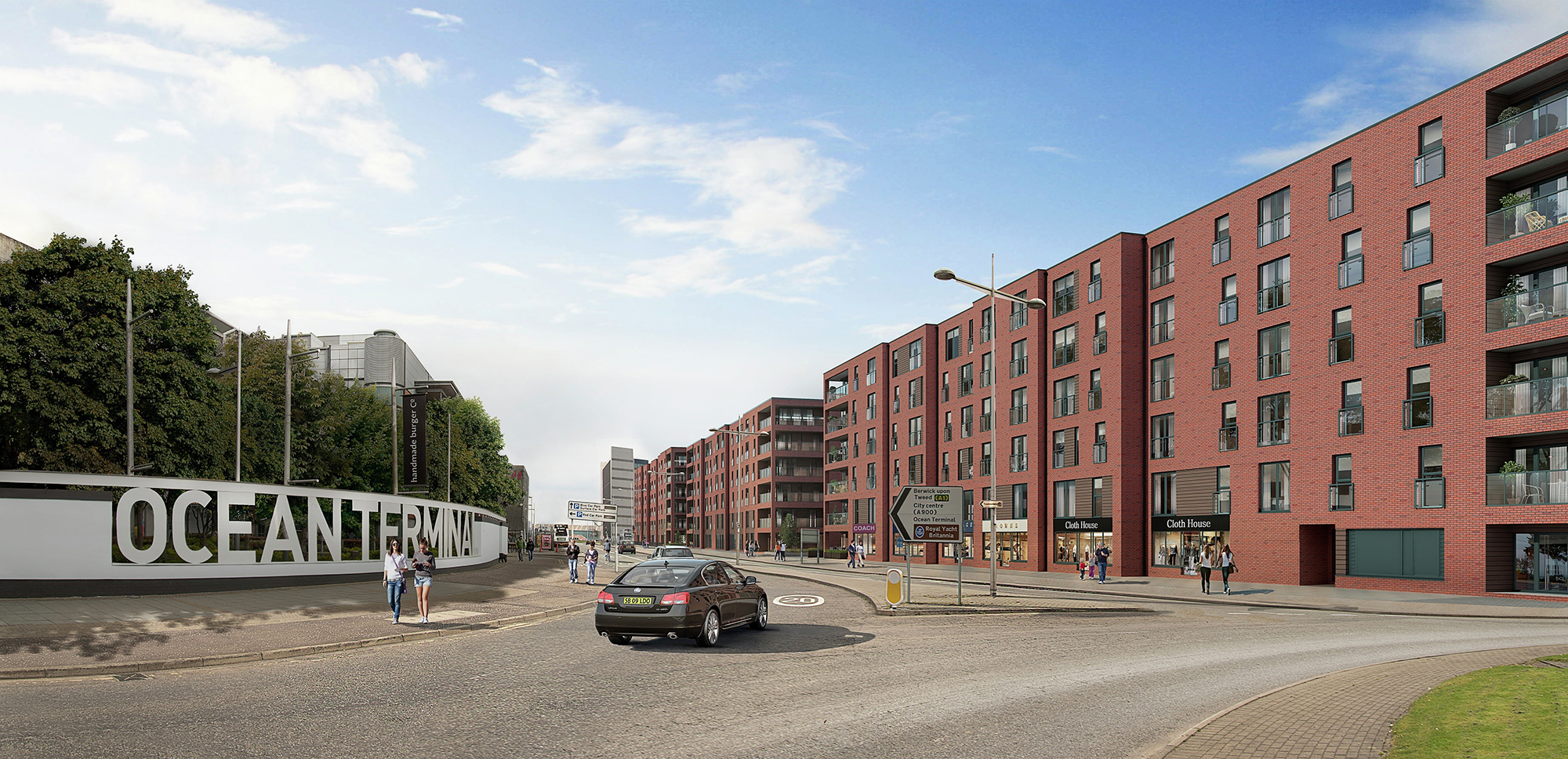 The Waterfront Plaza development, situated within the Shore area of Leith, will see the creation of 422 residential units, comprising a mix of townhouses, colonies and apartments. In addition, it will offer 154 undercroft car parking spaces, 27 electric car charging points and 320 cycle spaces.
The first two blocks of Waterfront Plaza will include 14 self-contained ground floor studio commercial units ranging from approximately 500 – 900 sq ft, benefitting from retail, office and studio planning consent. The development is currently under construction and the commercial units are expected to be available from early 2020.
The immediate area is best known for Ocean Terminal which is shortly due to undergo a revamp and will further benefit from the extension of the Edinburgh tram line which is expected to significantly improve the access from Leith to Edinburgh's city centre.
Glasgow approves plans for property and land strategy
Glasgow City Council has approved the Built Heritage, Community Asset, Vacant and Derelict Land Asset Plans underpinning its Property and Land Strategy.
Earlier this year, the council approved its Property and Land Strategy, put in place to ensure the council makes the best use of its substantial estate, the biggest in Glasgow with more than 1,000 operational properties.
These three asset plans will support this strategy, with the Community Asset Plan reflecting the council's commitment to the greater involvement and empowerment of Glaswegians, the Built Heritage Plan providing a consistent and considered approach to the stewardship of the council's built heritage, and the Vacant and Derelict Land Plan addressing the potential blight, cost and missed opportunity that vacant and derelict properties and land can represent for both the council and the city.
Proposals unveiled for regeneration of Glasgow's St Enoch district
Glasgow City Council has launched a consultation on the proposed regeneration of the St Enoch district in the city centre.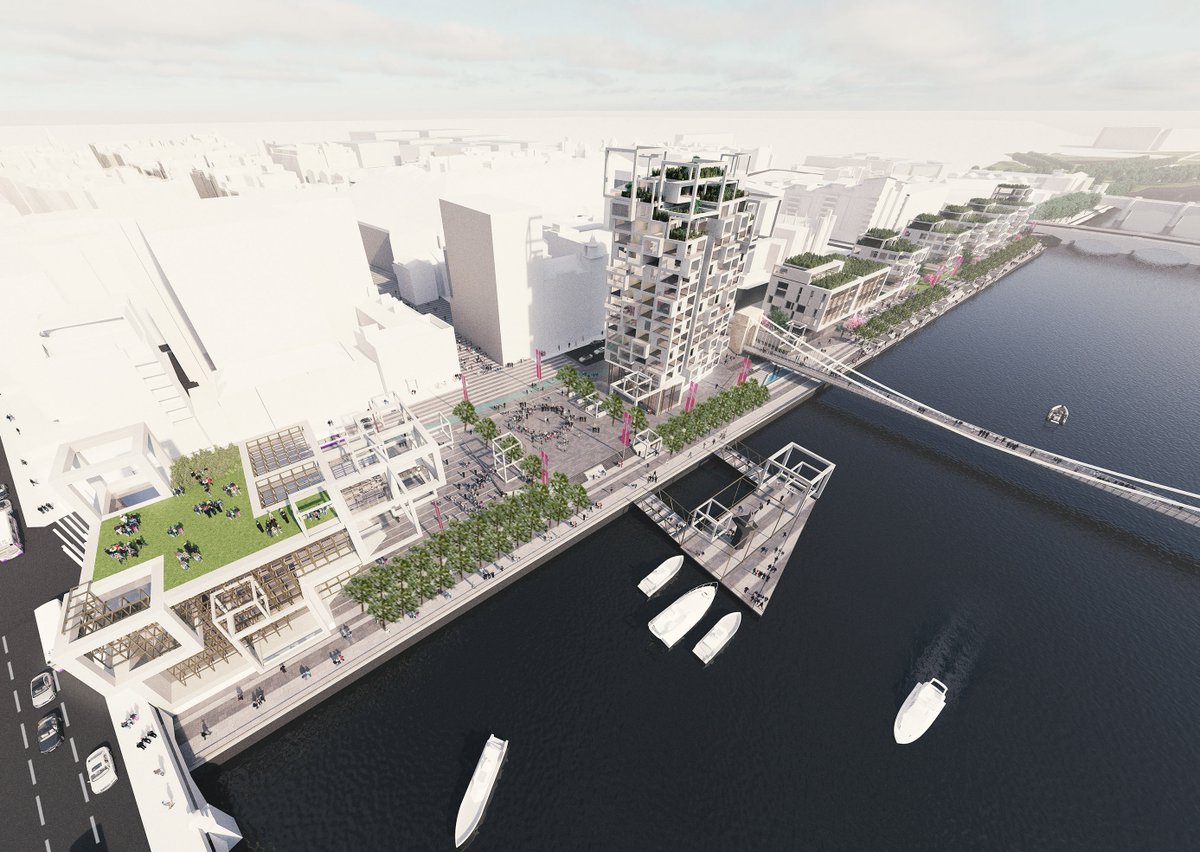 Plans presented by the council include the creation of a River Park along both banks of the Clyde; the development of more green and public spaces; establishing a lively waterfront district that both attracts more people to live there and increases the vibrancy of the city centre; a better connected district with an increased active travel network and less congestion; improving the area around Argyle Street Station; and more night-time economy attractions.
The St Enoch district is one of nine districts identified in the council's City Centre Strategy, and is the third - after Sauchiehall/Garnethill and the Broomielaw - to commence a consultation on the best way to take forward its future development.
Green light for new Glasgow financial district office
Mosaic Architecture + Design has been granted Planning in Principle approval for an office development in Glasgow's International Financial Services District on behalf of property developer Soller Group.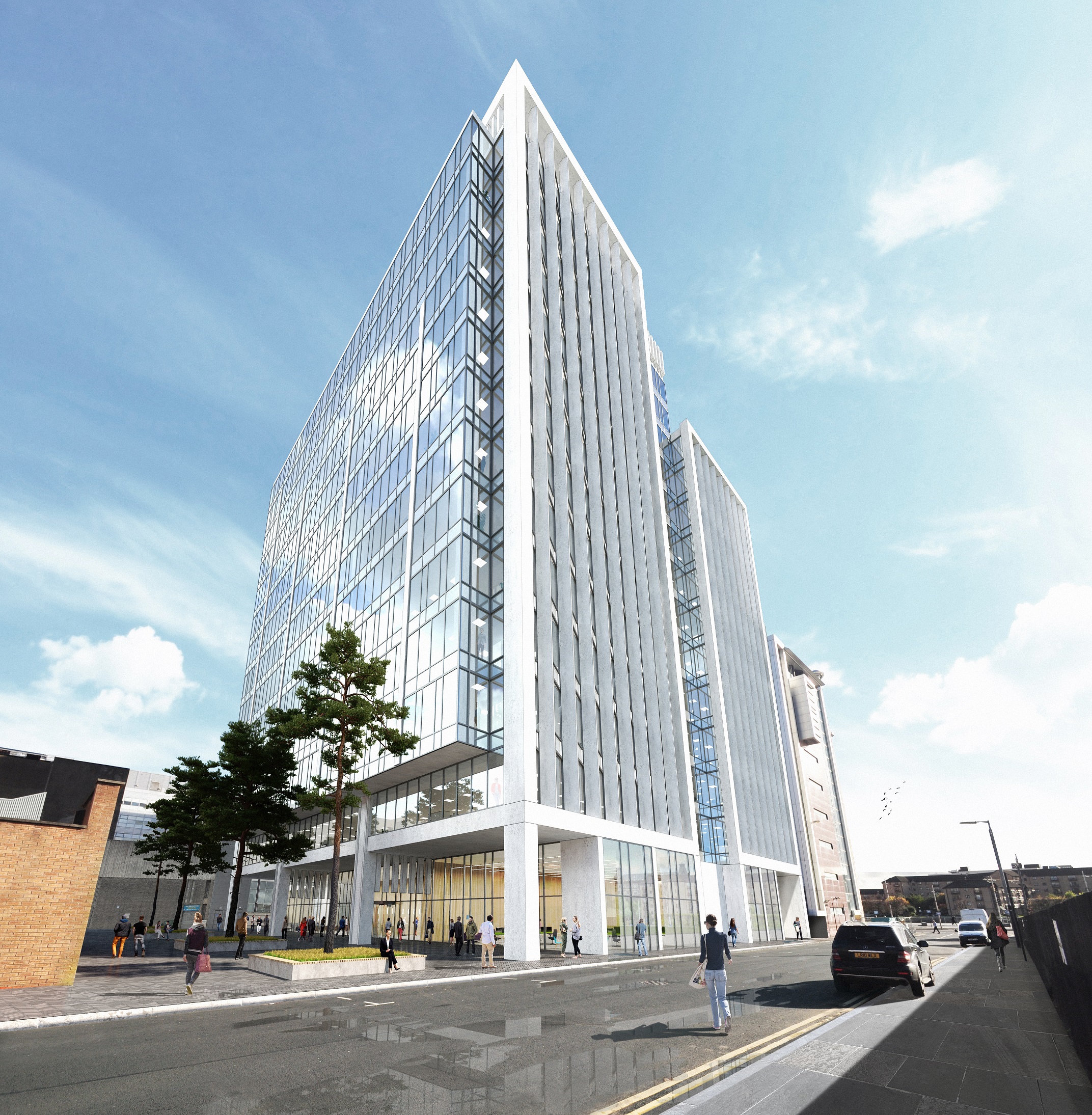 At 290,000 sq ft, Carrick Square is located between Carrick Street and Brown Street within close proximity to Atlantic Quay. Sitting off the Broomielaw on land currently used as a car park, Carrick Square will introduce a new public plaza joining Brown and Carrick Streets to the immediate north of the development, which will double as the main entrance.
The high quality Grade A office will offer panoramic views of the city with large flexible open plan floor plates featuring extensive floor to ceiling glazing to maximise daylight and views from the deep plan office accommodation.
Prime commercial development sold in Glasgow's Central Business District
Global real estate agency CBRE has announced that it has acquired 120 West Regent Street, a multi-let prime office investment in the heart of Glasgow's Central Business District, on behalf of West Ranga Property Group.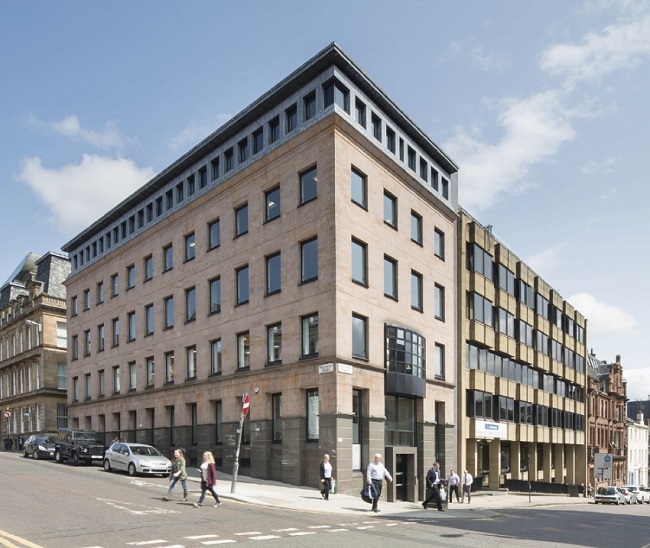 Occupying a prominent corner position at the junction of Wellington Street and West Regent Street, 120 West Regent Street is an imposing building which provides a first-class standard of modern open plan office accommodation across five floors.
Extending to 12,122 sq ft, with floor plates ranging from 1,720 sq ft to 2,608 sq ft, the property has undergone a comprehensive refurbishment, with around £575,000 being invested in the building since 2015. Its specification includes an impressive reception area, integrated LED lighting throughout, full raised access floors, a secure entry system, an 8-person passenger lift, and secure underground car parking.
Scottish government to sell off Prestwick Airport
Prestwick Airport will be advertised for sale as the Scottish Government said it looks to return the facility to the private sector.
The airport was taken into public ownership in November 2013, safeguarding jobs directly and indirectly linked to the airport, as well as protecting a strategic asset.
An advert will be placed in the Official Journal of the European Union, inviting expression of interest in the business.
Cabinet Secretary for Transport, Infrastructure and Connectivity Michael Matheson said: "Since the Scottish Government bought Glasgow Prestwick Airport in 2013, we have been clear that it is our intention to return the business to the private sector when the time is right.
Paul McGinnes appointed to head Reach Commercial Finance in Scotland
Paul McGinnes has been appointed by Leonard Curtis Business Solutions Group to head up its Reach Commercial Finance division in Scotland.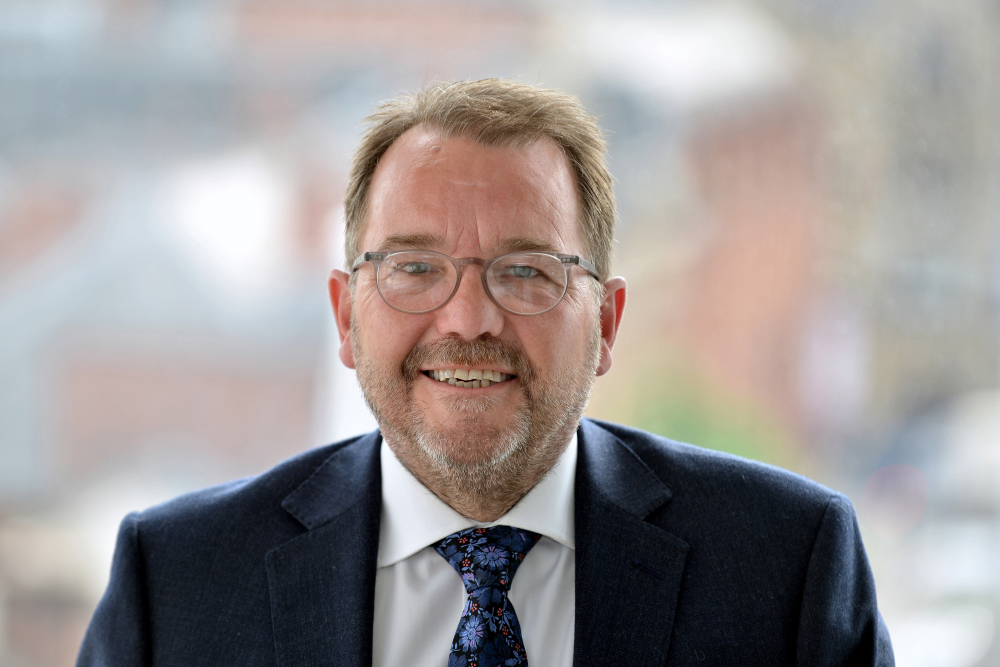 Mr McGinnes takes on the head of Scotland role for the company, with a remit to meet the country's ongoing demand for commercial finance expertise in the SME sector.
He will be helping to build on Reach's 500+ transactions and £250 million raised since August 2014 whilst further strengthening the Leonard Curtis service offering amongst Scotland's accountancy network and SME owners and lenders. Reach specialises in asset finance, property and development funding, invoice discounting / factoring, term and vat loans.
Brockton Capital sells Leonardo innovation hub to Korean investor for £100m
A 16 acre research and development complex, home to one of Edinburgh's biggest employers, Italian aerospace, defence and security company Leonardo, has been sold to a South Korean investor for £100m.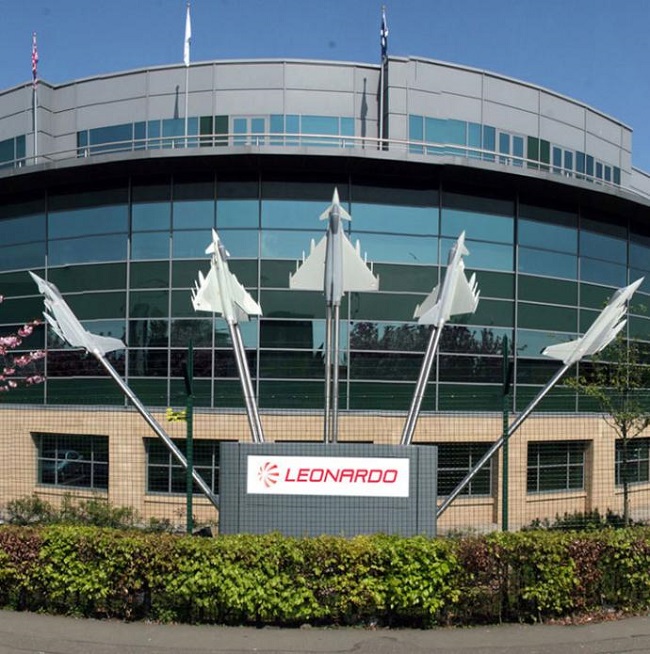 Knight Frank Investment Management, acting as investment manager to the undisclosed South Korean investor, purchased the site at Crewe Toll from owners Brockton Capital in an off-market transaction.
The sale reflected a net initial yield of 5.91 per cent.
The Leonardo Innovation Hub covers more than 439,000 sq ft of office, laboratory and industrial space.
Employing around 1,800 staff, Leonardo recently signed a new inflation linked 15-year lease at the Hub where it has operated since 1943.
JLL, Eastdil Secured and Brodies LLP represented Brockton Capital on the sale, while Knight Frank and CMS advised the buyer.
Aberdeen Standard Investments announces Japanese real estate joint venture
Sumitomo Mitsui Trust Bank, a Japanese trust bank, and Aberdeen Standard Investments have announced the establishment of a joint venture that will invest in residential real estate in Japan and other mature markets across Asia Pacific.
In Japan, SuMi TRUST has a strong presence, significant real estate investment capability, robust nationwide brokerage network and unique access to domestic deal opportunities.
Combining this with ASI's global distribution platform and extensive Asia Pacific real estate fund management and investment expertise, the joint venture aims to deliver a compelling Asia Pacific real estate strategy for investors.
Developers in final planning for Pacific Quay business hub
Expresso Property Limited is in the final stages of planning for a new high tech 'Grade A' business hub on Glasgow's waterfront after concluding missives with Scottish Enterprise for the acquisition of 1A Pacific Quay.

Designed by Holmes Miller Architects and to be known as 'G51' the new high tech scheme, will comprise 55,000 sq. ft. of 'Grade A', EPC 'A' rated, open plan office space, arranged across ground and three upper floors and will target BREEAM Excellent.
With a double height atrium in reception, each floor is designed with wellbeing in mind and to maximise views of the Clyde and natural light with glazing that minimises solar gain. Flexible floor plates will be located throughout the facility which will also feature enhanced Wired Scored Platinum connectivity, 30 secure car parking spaces and electric car charging points, 44 secure cycle spaces, 48 cycle lockers and a cycle repair station, showers and parcel delivery lockers.
BTO appoints new senior commercial property associate
BTO Solicitors LLP has announced the appointment of Mark Colquhoun as a senior associate in its real estate team.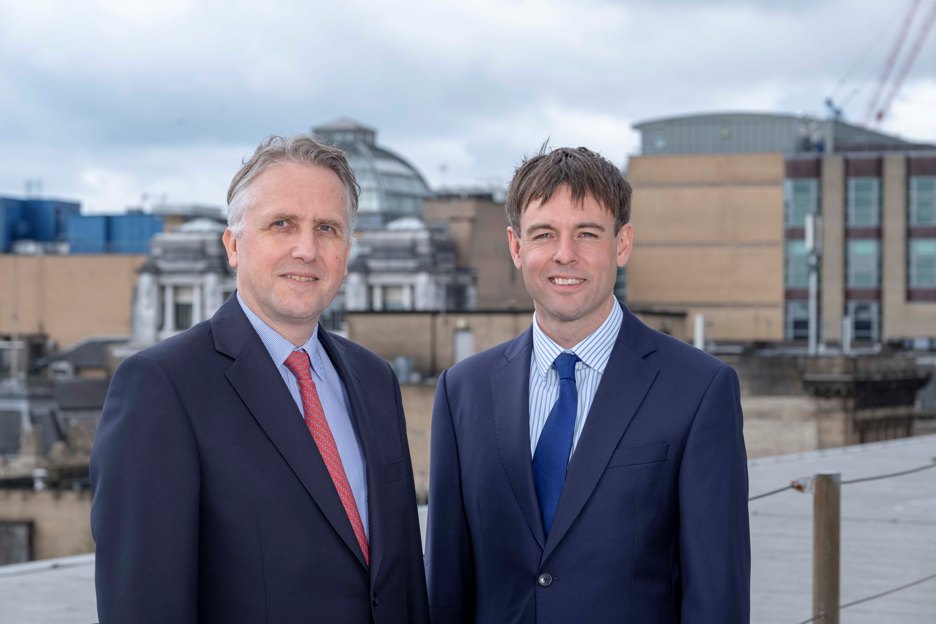 Mark has specialised in advising on a wide array of commercial real estate issues for over 15 years. His client base includes a range of institutional investors, funds, local developers, private investors and occupiers.
He also frequently deals with the Scottish end of large-scale UK or international portfolios for London and overseas clients.
Mark, who will be based in BTO's Edinburgh office, joins the firm with a wealth of experience of acting in all sizes of transactions and a successful track record of investment sales and purchases, including city centre office blocks, shopping centres and, more recently, industrial estates. He also has specialist expertise in property development work and managing large-scale property portfolios.