CJEU: Polish legislation lowering judicial retirement age is contrary to EU law
---

---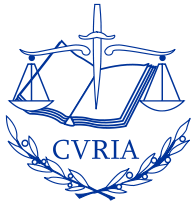 The Polish legislation concerning the lowering of the retirement age of judges of the Supreme Court is contrary to EU law, the Court of Justice of the European Union has ruled.
Lawyers for the country's government had argued that the law was meant to bring the judicial retirement age into line with that of the general population.
The measure was brought in after President Adrezej Duda rejected an earlier plan that would have immediately dismissed those permitted to serve by the minister of justice, following protests.
Measures lowering the retirement age from 70 to 65 came into force last April.
The law meant that 40 per cent of Polish Supreme Court judges had to retire early or apply to Mr Duda to remain in their post.
Małgorzata Gersdorf, the head of the court, along with 10 colleagues, refused to file such an application on the grounds the law violated judicial independence.
Poland has been ordered to pay the costs.
In a statement, the European Commission said: "The European Commission takes note of the judgment of the Court of Justice of the EU, which confirms the Commission's position.
"This is an important ruling in support of the independence of the judiciary in Poland and beyond. It is also a welcome clarification of the principles of irremovability and independence of judges, which are essential elements of effective judicial protection in the European Union.
"The judgment also clarifies that, although the organisation of justice in the member states falls within national competence, when exercising that competence the member states are required to comply with their obligations under EU law. Every national court is also a European court when applying EU law. Member states must therefore ensure effective judicial protection for individuals in the fields covered by EU law.
"The Commission will now carefully analyze the judgment and take it up in the forthcoming Commission Communication on the Rule of Law.
"The Commission stands ready to support the Polish government in the application of this judgment and to continue discussions on the resolution of all other outstanding issues related to the rule of law in Poland under the ongoing Article 7 Procedure.
"The rule of law is a founding pillar of our Union and as the Guardian of the Treaties, the European Commission will always do whatever is necessary to uphold it."