Charity calls for legal change to allow Muslim women to divorce husbands more easily
---

---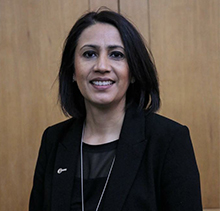 A charity is calling on the UK government to make it easier for Muslim women to divorce their husbands, The Times reports.
The Muslim Women's Network (MWN) said sharia councils could be made redundant with a simple amendment to an existing law that lets Jewish women demand instant divorce.
By simply adding Muslim women to the provision, they would no longer need to apply to sharia councils.
Secondly, the charity said that Islamic weddings should be registered under civil law, giving Muslim women recourse to the courts. Many Muslim couples only have an Islamic wedding and do not hold a separate civil ceremony.
MWN believes it should be "made illegal for anyone to conduct a religious wedding ceremony without a prior civil marriage".
Shaista Gohir, head of the MWN, said such changes would "diminish the power of sharia councils and will eventually do away with the need for them".
Under sharia law, a man can divorce a woman immediately but a woman must apply to Islamic scholars.
A review last year found a man could "demand excessive financial concessions" from his wife before agreeing to a divorce, among other things.
A Ministry of Justice spokeswoman said: "We are exploring changes in the law to avoid situations where a marriage is not legally recognised, leaving individuals without legal rights or protections. Detailed work on this will commence in April."