Burness Paull's office turns pink and blue for Baby Loss Awareness Week 2018
---

---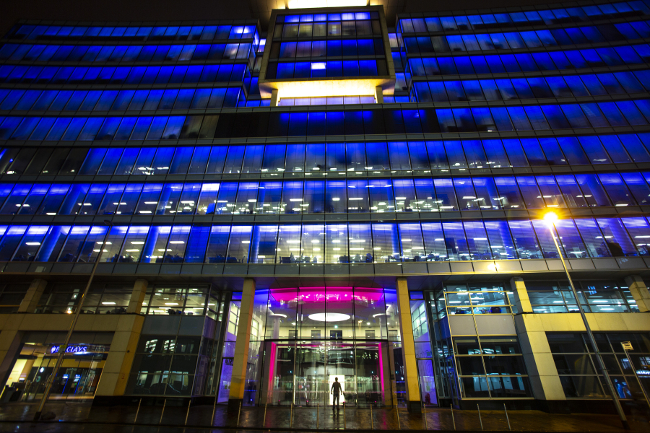 The 120 Bothwell Street headquarters of Burness Paull have been illuminated in pink and blue lights to show Glasgow 's support for Baby Loss Awareness Week 2018.
The annual awareness week, now in its 16th year and which runs from 9 to 15 October, is an opportunity for bereaved parents, families and friends, to commemorate babies' lives and break the silence around pregnancy and baby loss in the UK.
Tamar Tammes, managing partner at Burness Paull, said: "We hope turning one of the most prominent buildings in Glasgow's business district pink and blue will spark conversations about baby loss and give local bereaved parents and families an opportunity to talk about their situation.
"In order to encourage such conversations we have set up monthly networking groups within each of our offices to discuss how best to support working parents and carers within our firm.
"Topics for discussion so far have included day-to-day challenges for working parents and carers and ideas for resolving and reducing the impact of those challenges, the sharing of caring responsibilities across families, and the difficult topic of baby loss.
"Partners and staff have contributed positively and openly – awareness is being raised, views respectfully challenged, understanding increased, perceptions changed, positive practice highlighted and promoted, and ideas for change generated and actioned.
"These sessions are just one of many initiatives our firm is undertaking as part of our diversity and inclusion agenda, and to encourage all of our people to feel confident about bringing their whole, best selves to work."
All the buildings and landmarks turning pink and blue for Baby Loss Awareness Week 2018 will be featured on the interactive map and the Facebook album. Anyone in Glasgow can share their photos of 120 Bothwell Street on social media tagged #BLAW2018.
For further information about Baby Loss Awareness Week visit: www.babyloss-awareness.org