'Barbaric' Home Office condemned over Glasgow immigration raid
---

---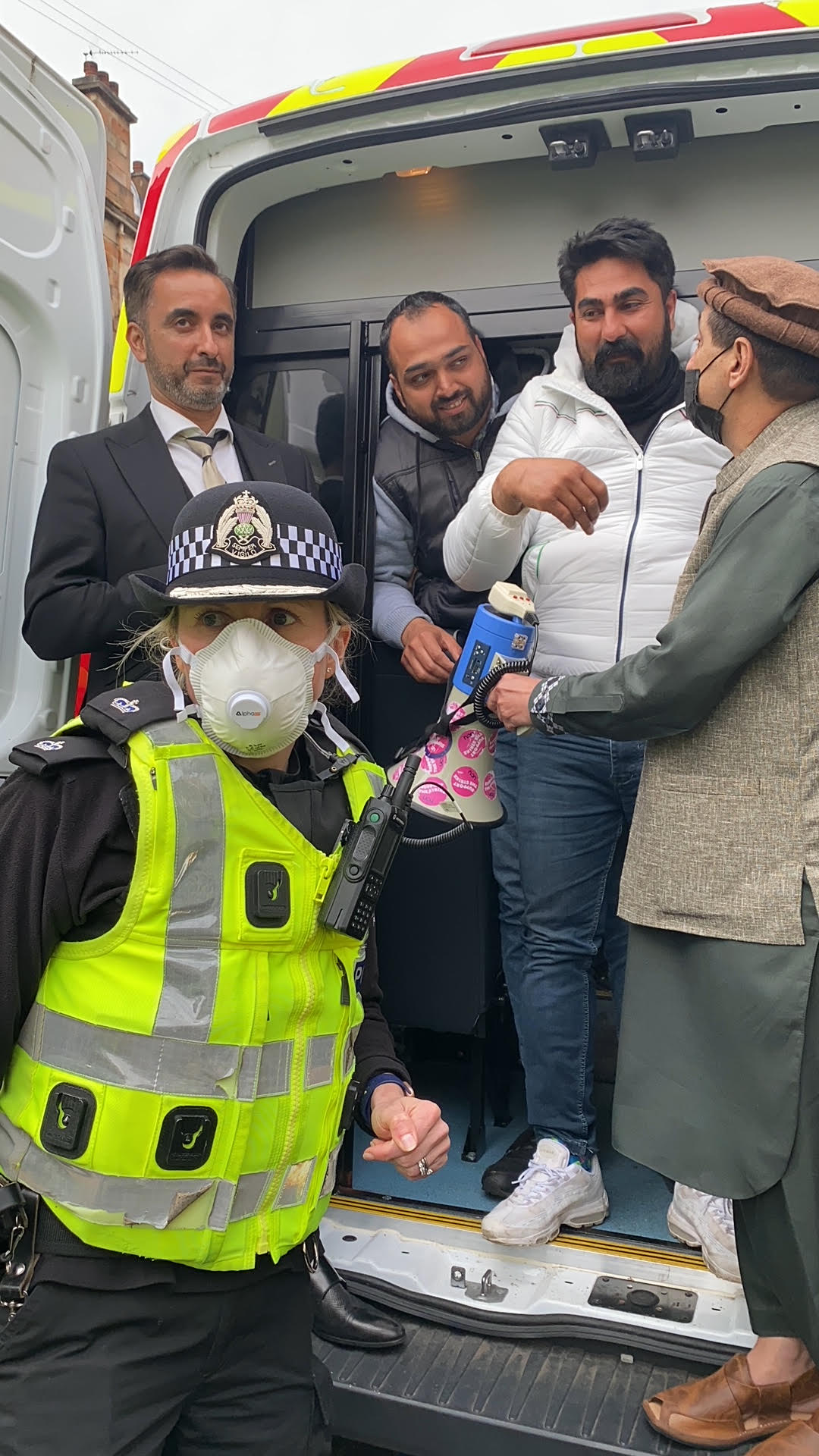 Priti Patel's Home Office was yesterday accused of insensitivity after an immigration raid was ordered in the First Minister's constituency and phone calls from Justice Secretary Humza Yousaf to the Home Office were ignored.
Immigration officers had come to remove two Indian nationals who have lived in Scotland for 10 years but who do not have leave to remain. The officers' van, parked on Kenmure Street in Pollokshields, was surrounded by protesters.
The detained men were eventually released after protesters blocked the van from leaving – for eight hours.
Mr Yousaf said he was "angry and disgusted at the actions of the Home Office".
He said none of the eight ministers at the Home Office would take his call. Eventually, the most junior ranking minister eventually spoke to him and the First Minister.
"To say he was unhelpful would be an understatement," Mr Yousaf said.
One of the men, Lakhvir Singh, told ITV News: "I'm so happy that my fate brought me to live here in Glasgow, where the people are so connected that they'll come out onto the streets to help one of their own."
Solicitor Aamer Anwar told Scottish Legal News: "Yesterday was a deliberately provocative immigration raid carried out in the heart of the Asian community, on what was one of the holiest days for the Muslim community.
"A cowardly Home Office then absolved themselves of all responsibility and repeatedly failed to address concerns raised by the Scottish government.
"I spoke directly to Police Scotland and stated that this was a community-led, peaceful protest and that public safety should be paramount, rather than upholding unjust laws implemented by the Home Office.
"It was simply unthinkable for Police Scotland to turn to force in order to disperse the crowd just to do Priti Patel's bidding. In the end people power prevailed and the two men were freed into my custody."
He added: "A very clear message was sent to Priti Patel, that many of us are unwilling to accept the barbaric and unjust practices of her Home Office any longer."