Alistair Robertson: Get smart and be one step ahead of AI patent laws
---
---

Alistair Robertson encourages fellow patent attorneys to "stay ahead of the curve" on emerging technology.
Artificial Intelligence is all around us, from recommending what you should purchase next online, to understanding frustrated commands yelled at virtual assistants. It now affects our daily lives in ways that can be profound - and commercially beneficial to those ahead of the curve.
So what is really meant by 'Artificial' intelligence? While there is no single agreed definition, AI is essentially the ability of a computer or a machine to perform a task that requires a degree of human intelligence and discernment. As such, an AI system may typically demonstrate behaviours such as learning, reasoning, perception, problem solving and even creativity.
There is no denying AI is already ubiquitous and is set to play an ever-increasing role in our lives.
AI has accomplished much in high-profile applications such as self-driving cars, discovery of new drugs and speech recognition, and the list does not stop there – it powers a raft of applications. Email spam filtering, plagiarism detection for exam scripts, analysis of X-rays for radiologists, detection of wear-and-tear in safety-critical systems … even oil and gas prospecting. The list is as long as it is varied.
You may be surprised to learn how much AI is prevalent in Scotland. It is helping some Scottish business and industries thrive.
Look at Edinburgh and Glasgow – two of only nine UK cities outside London that have more than a fifth of their workforce employed in the digital sector. Advertised vacancies for AI alone grew by 44 per cent on the previous year.
News of innovative and exciting Scottish AI developments continues to come thick and fast. In the last week alone we saw reports of researchers from the University of Dundee and NHS Tayside having developed an AI system for detecting skin cancers. Edinburgh Council has announced an operations centre to support smart city services using AI.
Kick-Ass creator Mark Millar has backed a pilot of AI cameras to broadcast live Scottish football games via state-of-the-art streaming, and Scotland's life sciences sector is harnessing the power of AI to improve the efficiency of manufacturing vaccines.
As with any emerging technology, developing AI-based solutions can require a significant R&D investment, and protecting that investment should be considered an essential element of any business strategy. Therefore, seeking professional advice on how best to protect and commercialise intellectual property (IP) is an important early step in the development of an AI-based innovation.
Patents can be used to protect AI inventions and it is no surprise that the rise to prominence of AI has been accompanied by a significant increase in the number of patent applications for AI-based inventions. Indeed the World Intellectual Property Office has reported that since AI emerged in the 1950s, innovators have filed applications for nearly 340,000 AI-related inventions, with more than half having been published since 2013.
Such patents are incredibly important as they can be an essential tool for monetising AI innovations and giving the owner the opportunity to secure a return on their investment. They provide a right to take action against anyone who makes, uses, sells or imports an invention without permission.
As adoption of AI increases, the IP profession has been keeping abreast of developments. The European Patent Office recently issued updated guidance on patenting AI, making it clear that many types of AI-related technologies are patentable, thus providing much-needed certainty for businesses seeking to protect their AI innovations.
It is a fast-moving area of tech and experts who advise in IP, like myself and fellow patent attorneys – who are all legally-trained scientists and engineers – need to stay ahead of the curve and keep enhancing our skillsets.
For example, patent attorneys at Marks & Clerk have completed courses in Machine Learning to gain first-hand experience of this dominant branch of AI.
AI is one of the most exciting technologies of our time, and is set to have a profound influence on the way we work and live. Whatever sector you may be operating in, preparing for AI now by having a robust intellectual property strategy will ensure you stay one step ahead.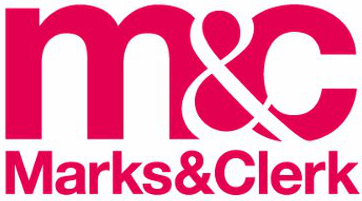 Alistair Robertson is an associate and Chartered Patent Attorney (UK) with Marks & Clerk LLP. This article first appeared in The Scotsman.