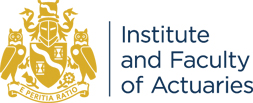 The Institute and Faculty of Actuaries (IFoA) is re-tendering the provision of its external legal services. Organisations interested in tendering to provide these services are invited to express their interest now.
As a multi-disciplinary international professional regulatory organisation, the IFoA requirement for legal services is diverse. Whilst the IFoA has a solid in-house team providing expertise across the regulatory, disciplinary, corporate legal and other fields throughout the IFoA's business, the IFoA is looking to appoint a panel of external legal providers to assist on an ad hoc or project-related basis across a number of practice areas.
Duration of contract is: 3 years with an option to extend for a further 2 year period at the discretion of the IFoA.
Organisations wishing to express their interest are requested to download the Invitation To Tender by following this link: actuaries.org.uk/invitation_to_tender
Submit all tender responses with immediate effect back to: procurement@actuaries.org.uk
Deadline for responses : Monday 17 October 2022