Senator of the College of Justice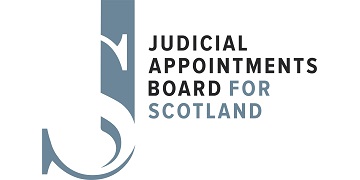 The Judicial Appointments Board for Scotland (JABS) invites applications from suitably qualified individuals who wish to be considered for appointment to the Office of Senator of the College of Justice.
This is an important opportunity to contribute to justice in Scotland. It is expected that successful applicants will take up post in June 2024.
During the current appointment round further vacancies may arise and the board may be asked to make further recommendations as a result.
The Office of Senator of the College of Justice Role Profile, provided by the Judicial Office for Scotland, provides applicants with information about the role. An Outer House judge is paid £212,351 per annum.
We encourage applications from a wide and diverse range of suitably qualified people. The principles of fair and open competition will apply and recommendation for appointment will be made solely on merit.
Further information can be found on our website.
Applications must be submitted by noon on Monday 18 December 2023.