Legal Services Team Vacancies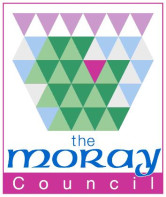 We currently have 3 vacancies in the Legal Services team – 2 within Litigation and Social Care and 1 within Licensing and Regulatory where the emphasis for work in this post will be linked to planning and wider regulatory issues such as Data Protection/ FOI and contract advice.
Job descriptions and work allocation boxes are attached so the range of work covered by each section can be seen. The council's Terms and Conditions are also attached for information.
An application pack and additional information are available on Myjob Scotland and can be accessed using the links below:
MOR07770 - https://www.myjobscotland.gov.uk/councils/moray-council/jobs/solicitor-licensing-and-social-care-308111
MOR07615 - https://www.myjobscotland.gov.uk/councils/moray-council/jobs/solicitor-licensing-and-regulatory-308115
MOR07787 - https://www.myjobscotland.gov.uk/councils/moray-council/jobs/solicitor-litigation-and-social-care-308113
Latest Events