Dispute Resolution Associate/Senior Solicitor/Solicitor (2+ years PQE)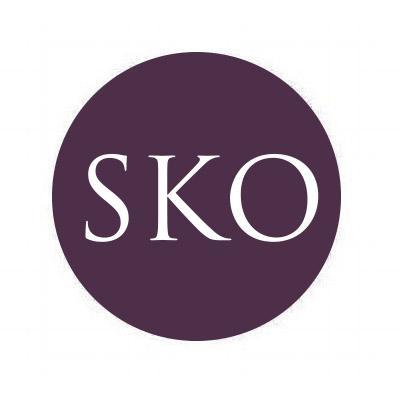 Edinburgh
Full time position
The role
This is an excellent opportunity for a family lawyer or a litigator with a commercial, corporate. criminal or other dispute resolution background who wants to move into family law. The role will involve complex litigation, primarily in the Court of Session, and will allow you to gain experience of other dispute resolution models and non-contentious work. You will have lots of client contact and responsibility.
Our clients instruct us to find creative solutions that are commercially realistic, tax-efficient and effective - in a family law context.
We work closely with a wide variety of other professionals- family and commercial counsel, corporate and private client lawyers, forensic and tax accountants, actuaries, family offices and reputation managers- in Scotland and elsewhere. Our team is the lynchpin for the client - they will trust our judgement and wisdom, and expect us to have brought together a team that will sensitively and efficiently deliver a resolution.
For the right person there is also the opportunity to do other creative things like writing, lecturing and potential for involvement in firm management and business development.
The firm
SKO is Scotland's largest niche family firm, top ranked in both Chambers & Partners and the Legal 500. We are focused solely on meeting the needs of clients accessing Scots Family Law advice, advising individuals and other lawyers in the UK and abroad. As well as having Solicitors accredited by The Law Society of Scotland as Specialists in family law, child law and as family mediators we have four family Arbitrators and knowledgeable and experienced support staff. We are close knit team and pride ourselves on our commitment to our clients and to excellence in our specialist field.
Who we are looking for
You will be a dispute resolution lawyer who has experience of both negotiation and litigation, and who is confident interacting with clients.
We are not expecting the successful applicant to have any experience in family law although potential applicants with a background in family law should not count themselves out if they have the key skills and experience we seek.
A significant proportion of the matters you deal with will also involve you working with lawyers in other jurisdictions and if you have an interest in PIL/IPL that would be an advantage.
You will be a strong team player with excellent interpersonal, client and commercial skills. You will work well as part of a close-knit team.
You will have a flexible approach to meeting client demands and priorities and show a commitment to excellence in client service.
We are a small firm so you will be someone who is adaptable and enthusiastic about assisting and supporting your colleagues.
You must be intellectually able, motivated to learn and interested in dealing with varied, often very complex and/or legally novel work.
You will be someone who feels comfortable acting as main point of contact for clients and as an ambassador for the practice. You will be acutely aware of the need for privacy and sensitivity in dealing with clients who are often experiencing anxiety and distress.
You will have integrity, sensitivity and empathy and value the fact that we are an equal opportunities employer. We recruit the best possible people regardless of their age, gender, race, sexual orientation, disability, religion or belief.
The successful candidate will have very strong written and oral communication skills, be a good listener and have excellent attention to detail.
Applications
To apply for this position please email your CV together with a covering letter to taimi.venho@sko-family.co.uk.
The closing date for applications is 5 pm on 29 September, 2023.
Interviews will be conducted on the 3 or 4 of October, 2023.