Review of Business – Cadder Housing Association
---

---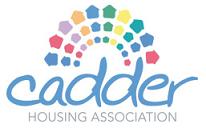 Cadder Housing Association is situated in the North-West of Glasgow and owns and manages 1102 properties in the Cadder area.
The Association was established in 1993 and provides the full range of services in the provision of a housing to meet the needs of its tenants, other customers and the local community.
The Association wishes to appoint a consultant or company to work with us to undertake a review of our business. The review of business will include a full review of our staff structure, an assessment of our strategy as outlined in our Business Plan 2019-22 and an appraisal of our culture to ensure these are aligned to achieve business improvement and provision of high quality and responsive services to our tenants and other customers.
Consultants / Companies who have previous experience of undertaking a review of business preferably in the RSL sector are encouraged to download a brief for the review of business from the Scottish Government's procurement web-portal, Public Contracts Scotland
The closing date for tender submissions is 1.00pm on Friday 9 August 2019. Tenders received after this time will not be considered.
The Association's Director, Kenny Mollins will be available for an informal discussion on this tender by contacting the Association's office on 0141 945 3282 or at kenny.mollins@cadderhousing.co.uk
Cadder Housing Association Ltd is a Registered Scottish Charity No: SC036455
Cadder is a Registered Social Landlord regulated by the Scottish Housing Regulator
---
---