Mediation Coordinator – Scottish Legal Complaints Commission
---

---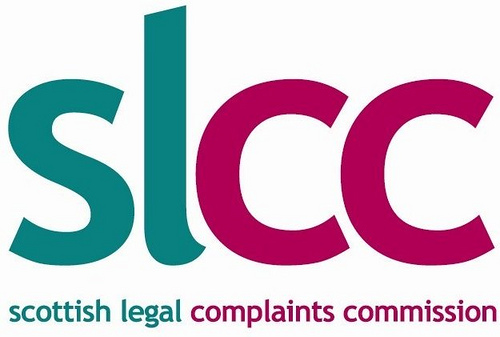 Salary band: £24,039.97 - £28,969.86 (starting at £24,039.97, an annual spine point increase will be applied, subject to satisfactory performance)
Working hours: 35 hours per week
Reporting to: Case Investigations Manager
The Scottish Legal Complaints Commission is an independent public body that investigates complaints about the legal profession in Scotland. We are based in the east end of Edinburgh's Princes Street.
We are currently looking for an enthusiastic, motivated and flexible individual to work in this Grade 3 role.
Job summary
You will be the lead on our mediation process. We are one of very few organisations to offer mediation to resolve complaints. You will evaluate the suitability of cases for mediation, arrange mediations and liaise with parties, at all times ensuring a focus on early resolution.
You'll be required to decide whether complaints should be offered mediation or if there may be other ways to bring about resolution. You will be responsible for a portfolio of cases. You will manage these in a fair and consistent way, in line with the legislation and our internal working policies.
This is a busy role and a typical day could involve reviewing cases in terms of their suitability for mediation, speaking to several parties explaining the benefits of mediation and speaking to mediators and venues to put suitable mediation arrangements in place.
How you'll do it
We pride ourselves on being independent, impartial and accessible. This is why we need people who are committed to achieving fair outcomes, applying consistent decision making and resolving complaints, whilst always providing a high level of service to the parties involved.
It's also important that you can communicate clearly, in writing and in person, although the majority of your communication will likely be done by telephone. You will be someone who can effectively multi task and is comfortable working in a specialised standalone role, but with support. You will also believe in the positive benefits of mediation and use this belief to persuade and influence others to participate.
Your background
You will be a self-starter, able to work with minimum supervision and demonstrate a sound track record of planning and organising your own workload.
Essential criteria
Previous experience of working in a client, regulatory or customer service environment role
Ability to work with minimum supervision
Ability to plan and organise your own workload
Excellent range of communicate skills specifically in relation to influencing and persuading, particularly via telephone, in order to promote the benefits of mediation and seek resolution of complaints
Desirable criteria
Educated to Degree Level
Experience of working with Microsoft Packages
What we offer
All of our employees benefit from a flexi-time scheme and are entitled to 38.5 days paid holidays (including public holidays). We also offer a Group Self Invested Personal Pension, company sick pay scheme, cycle to work scheme, travel loan scheme and a confidential employee assistance programme offering free advice and support across a range of work and personal issues.
Apply now
If you are interested in applying for this role, please go to our website and submit a completed application form along with an equality and diversity monitoring form.
Closing date for applications is on Monday 23rd September 2019 at 5pm with interviews anticipated to be held on Thursday 10th October and Friday 11th October 2019 (please hold this date). Candidates will be asked to attend an interview and complete an exercise on the day. Please note, if your application is unsuccessful at the sifting stage, the SLCC cannot provide feedback on individual applications.
The Scottish Legal Complaints Commission is an equal opportunities employer and positively encourages applications from suitably qualified and eligible candidates regardless of sex, race, disability, age, sexual orientation, gender reassignment, religion, pregnancy or maternity.
Please read our employment relationship privacy notice here to find out what we will do with your personal information and how we will keep it safe.
---

---