Head of Legal & Democratic Services
---

---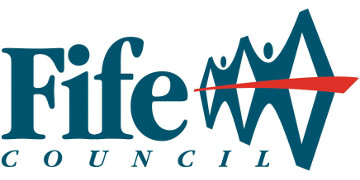 Fife Council, North Street, Glenrothes
£99,718
Ref 1210
As Head of Legal & Democratic Services, you will lead the service provision and, as a member of the Council's Leadership Team, contribute to the wider Council plans on good governance, recovery and reform. You will be designated as Monitoring Officer, Electoral Registration Officer and Clerk to the Licensing Board.
Key areas of work include leadership, strategies and operational plans to:
Ensure the provision of comprehensive legal services, drawing on and developing the expertise of four teams: Data Protection; Licensing and Litigation; Planning, Property and Contracts; and Legal Support.
Ensure the effective management of and administrative support and advice to Council Committees, Sub-Committees and working groups, as well as a number of partnership bodies.
Co-ordinate and administer all elections (Parliamentary, Scottish Parliamentary, and Local Government Elections, as well as referenda and Community Council elections) and manage the Electoral Registration Service.
Provide support and assistance to the Council's Elected Members and Civic undertakings.
You must have experience of managing delivery of services in a large, complex organisation. You must be educated to SCQF level 11 or equivalent, and you must be admitted as a Solicitor by the Law Society of Scotland and hold a valid Practicing Certificate.
For an informal discussion on this opportunity, contact Faziha Ali, Management Support Officer to Eileen Rowand, Executive Director, Finance & Corporate Services, at faziha.ali@fife.gov.uk.
As part of your application, you must provide us with a Supporting Statement which outlines to us how your skills and experience make you a good candidate for this vacancy. For more information, check out the How to Apply section of our Career Site. Without a Supporting Statement, your application will not be progressed. Your Supporting Statement must not be a CV.
To apply, and to find key documents and more information on the essential and desirable skills in the Role Profile, please visit our website.
Closing date: Sunday 16 May 2021.
Officer Interview Date: Friday 11 June 2021.
Appointments Sub-Committee Interview Date: Wednesday 23 June 2021.
---

---