Terra Firma Sponsors UKELA Annual Scottish Conference 2022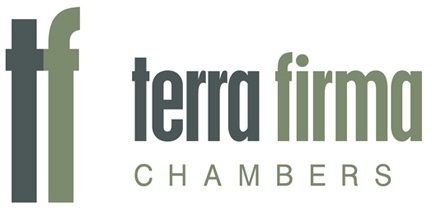 Terra Firma Chambers will again provide sponsorship for the UKELA (United Kingdom Environmental Law Association) Annual Scottish Conference which will be held on Thursday 6th October 2022.
This year's conference, the first since 2019, will be an online event so it is easily accessible for all. It features a wide range of topical presentations covering three major themes: the post COP26 landscape; the waste industry and the circular economy; and energy transition.
Terra Firma Chambers is home to many of the leading practitioners in Environmental law and Stuart Gale KC will present a paper on Enforcing Environmental Law.
The UKELA Annual Scottish Conference is an unmissable event for all those involved in environmental law in Scotland. For further information and to secure your place at the conference, please visit the UKELA website.
Latest Jobs