Millar & Bryce 2018 Conference, 4th September – early bird tickets now available
---
---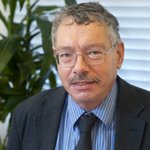 Millar & Bryce has announced that Professor George Gretton and the Keeper of the Registers of Scotland, Jennifer Henderson, will headline this year's Modern Conveyancing Conference, set to take place on Tuesday 4 September in Edinburgh.
Both will join leading industry experts to discuss some of the current practical and legal challenges affecting the conveyancing market-place, whilst sharing their extensive policy and practical experience.
Having recently retired from 35 years teaching at the University of Edinburgh, the conference is one of a few events Professor Gretton has committed to speaking at this year. A key figurehead, he will tell of his passion for the law whilst delivering insight into the Scottish legal and property market.
Appointed as Keeper in April this year, Jennifer Henderson will bring the audience up to speed on the exciting initiatives underway at RoS to support completion of Scotland's map-based Land Register.
Richard Hepburn, managing director of Millar & Bryce said; "We are delighted to announce the speakers for this year's conference, all major influencers on the policy and practice of conveyancing in Scotland. Apart from providing inspiration and education we are confident that our speakers will allow those attending to come away with a greater overview of the profession and its evolving nature."
Keynote speakers confirmed include:
Professor George Gretton
Jennifer Henderson – Keeper of the Registers of Scotland
Ross Mackay – Coulters
Laura Tainsh – Davidson Chalmers
Donald Reid – Mitchells Roberton
Alex Lee – WSP
John King – Millar & Bryce
The Modern Conveyancing Conference will take place at McEwan Hall from 9 am on Tuesday 4 September 2018.
A synopsis of their discussion points will be released prior to the conference. To purchase tickets, click here.
---
---