Faculty of Advocates Employment Law Group Conference 2019
---

---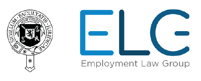 Date: Monday 24 June 2019
Venue: Mackenzie Building, Royal Mile, Edinburgh
CPD TBC
Time: 9.00am – 3.30pm
Speakers/events include:
9.00 am Registration and coffee
9.15 am Introductory Remarks: Chair Maurice O'Carroll
9.30 am The Honourable Lord Summers, Judge of the Employment Appeal Tribunal: "Fired because of Facebook: Recent case law on the Use of Social Media and Unfair Dismissal"
10.15 am Brian Napier QC: "Workers' Rights post Brexit"
11.00 am Coffee
11.30 am Susan Walker ET Vice President "Privacy and Restrictions on Disclosure in the Employment Tribunal – the scope of Rule 50"
12.15 am Questions and Answers for the Panel Members
12.30 pm Lunch
1.30 pm Break Out Sessions involving participants:
Alice Stobart – "Advocacy Skills in First Instance Court"
David Hay – "Written and Oral Advocacy Skills in Appellate Court"
3.00 pm General Discussion and Questions
Please click on the following link to register for the event and choose the break out session of choice (4 groups of 10-20 delegates). The cost will be £50 plus VAT to include lunch and coffee.
To register please click here
https://www.eventbrite.co.uk/e/the-faculty-of-advocates-employment-law-group-conference-2019-tickets-58786568208.
---
---