Blog: Fair but discriminatory dismissal
---
---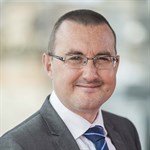 David Hoey looks at the the Court of Appeal's decision in City of York v Grosset.
The Claimant was a teacher who suffered from cystic fibrosis. He was employed in one of the Respondent's schools. Adjustments had been made to accommodate his disability but these had not been properly recorded. When a new headteacher took over the Claimant was placed under increased stress. He showed an 18 rated film to a class of 15 year old pupils. At the disciplinary hearing the Claimant accepted that showing the film was inappropriate. He argued that it was an error of judgement arising from stress. The Respondent did not accept this and dismissed the Claimant for gross misconduct.
The facts
The Claimant argued that his dismissal was unfair and that he was unlawfully discriminated against. He argued that his dismissal amounted to unfavourable treatment because of something arising in consequence of his disability.
The Employment Tribunal dismissed the unfair dismissal claim finding that the Respondent's decision to dismiss fell within the band of reasonable responses from the information available to the Respondent at the time.
However, the Employment Tribunal held that the Claimant had been unlawfully discriminated against. At the time of dismissal the Respondent was unaware of the fact that the Claimant's misconduct was linked to his disability. However, from the evidence available to the Tribunal it was possible to conclude that there was such a link.
The Employment Tribunal accepted that the Respondent had legitimate aims, namely safeguarding children and maintaining disciplinary standards, but held that the Respondent had not shown that dismissal was a proportionate means of achieving those aims.
The appeal
The appeal to the Court of Appeal failed.
The court decided that for this particular claim of unlawful disability discrimination (which arises under section 15 of the Equality Act 2010) there are two distinct issues: firstly did the employer treat the employee unfavourably because of a something and (ii) did that 'something' arise in consequence of the employee's disability. The second issue is entirely objective and it does not matter what the Respondent knew.
The court also dismissed the Respondent's appeal on objective justification. The court held that the Employment Tribunal was entitled to take into account that, if the Respondent had made reasonable adjustments by reducing work pressure on the Claimant, he would not have been subjected to the same level of stress and the incident would have been unlikely to occur.
As a result, the dismissal was fair but amounted to unlawful disability discrimination.
Take note
This is a complex area of law and there are many practical traps for the unwary employers. Identifying risks in this area is key. Reasonable adjustments should be carefully considered to ensure that any relevant disadvantage suffered by such staff is removed, where possible. Care is needed where disciplinary proceedings ensue and the disability has the potential for being linked to the issues in question.